From Homeless to Hope
EvCC Student Journeys to Success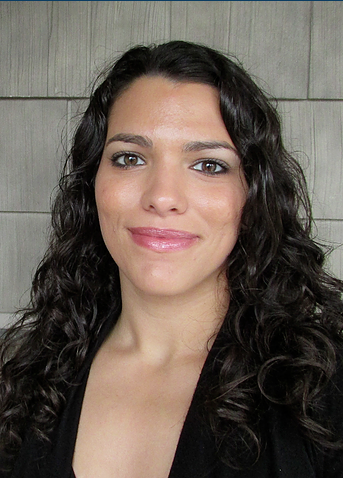 She wanted to be a lawyer.
But at the age of 15, she became pregnant with her first son. Six years later she was addicted to meth and was homeless.
Now, she's making her comeback.
Meet Kristina Jorgensen, 27, an EvCC political science student and recently-named Housing Hope board member. She's three years free from addiction.
Her three sons, Christian, 11, Ashton, 3, and two-year-old Jailen are her everyday motivation.
When Jorgensen was still using, she lost custody of Christian and Ashton to her mom. She couldn't "get high" because her boys were at the forefront of her mind.
"That's when I knew I was done," Jorgensen said.
Jorgensen detoxed for four days, went to the doctor and found out she was pregnant with Jailen the day she became clean.
Through Family Drug Treatment court, Jorgensen gained custody of her children and in the spring of 2014 was made aware of Housing Hope through her social worker. On June 25, 2014, Jorgensen was given the key to her new apartment.
Housing Hope is a low-income housing program established by the North Snohomish County Council of Churches in 1987. The program aids financially struggling families with affordable housing, job employment coaching and child care.
As a board member of Housing Hope, Jorgensen offers a "consumer perspective."
"I can give the perception of the residents," Jorgensen said. She added that because she had the experience, she can be a voice for the homeless.
Elizabeth Kohl, fellow Housing Hope board member said, "As a board member, Kristina's experiences in life have helped us look at policies differently. She helps us decide what we're going to focus on and where we're going to grow. She has a lot of perspective."
Looking back, Jorgensen is thankful for the experience she was given while homeless. "But I don't ever want to be back there again," Jorgensen said.
"People look at homeless people like, 'Why don't they get a job?' When you're homeless, your only focus is survival. When's your next meal, how you're going to pay for that meal, where you're going to sleep that night. Then you get up the next morning and do it all over again."
Today,  Jorgensen works at Children's Home Society of Washington where she has the opportunity to work within the child welfare system.
Maintaining a goal-oriented mind is important to Jorgensen. A year from now, she sees herself graduated with her associate degree and studying for her bachelor's at Seattle University, and from there she will continue on to a graduate school.
Jorgensen has brought her oldest son to EvCC on multiple occasions.
"The more involved I keep him, hopefully he can watch and be like, 'Okay, I know that education is the right route to go,'" she explained.
Last fall was her first quarter taking political science courses. Prior to that, Jorgensen had been taking phlebotomy courses through the CATCH program (Creating Access to Careers in Healthcare) at EvCC.
CATCH is a federal grant with the Department of Health and Human Services and works with low-income families to provide training for a career in healthcare. Heather Sipple, adviser of the CATCH program, said, "Kristina is headed for big things. She's persistent, and a great advocate."
Jorgensen's advice to students who endure daily struggles is something she learned through experience.
"There's so many resources out there. Don't give up because you think there's a barrier," Jorgensen said. "A breakdown means there's about to be a breakthrough."