Listen Up! A Review: Emily Kinney's "This Is War"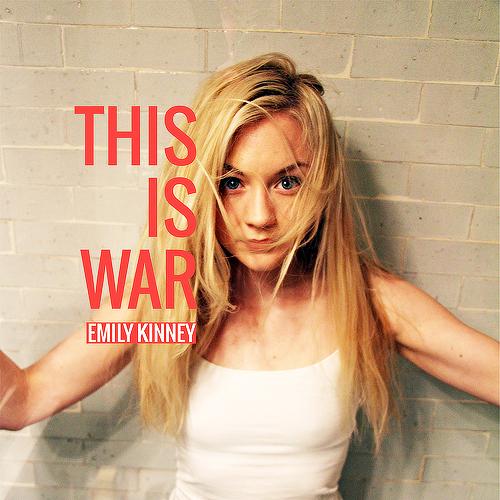 Hang on for a minute...we're trying to find some more stories you might like.
American actress turned singer-songwriter Emily Kinney stole hearts, as well as broke them, in her first full length album "This is War". Born and raised in Wayne, Nebraska, Emily never imagined she would release a full length album, let alone make it onto one of AMC's top rated shows. You heard that right.
Emily played Beth Greene on AMC's drama horror series "The Walking Dead" from 2010-2015. Although this was by far her largest role, it was not her first. Startin back in 2009, she played a waitress in "It's Complicated" and in 2013 played a girl in "Concussion."
Now for the actual album part of this review: categorized as pop (softer than most) Emily's album is a continuation off of her previous two EP's and her 2014 single "Rockstar." The closest connection (and most obvious) I could find was a song from her second EP (Expired Lover) and the eighth track from her album, "Julie" and "Molly." Both songs about girls who have the man she wants, and believes she deserves. Looking closely at these songs, as well as the rest of her album, you notice some hidden dirtiness within her sweet voice and mesmerizing lyrics, lines such as "The kind of love that my sides so sore, the kind of love that makes me just want more." It takes a moment, but if you dissect her lyrics it makes you realize "huh, she gets this." Compared to her other music, and in general, I would give her album a stellar five out of five stars.