Homemade Face Coverings for Those in Need: Local Group Making an Impact
Masks for Arlington is a group of volunteer crafters who create and donate homemade face covers for their community.
With the recent Washington State Department of Health recommendation to wear face coverings in public settings, community social media pages for mask-crafting have been on the rise. Masks for Arlington is a group of volunteer crafters who donate homemade face covers. "It's been so gratifying to help organize these really talented people that are willing to donate their skills and abilities," said the group's organizer, Jennifer Egger.
Egger works for the health district and is an EvCC alumni. Masks for Arlington was originally founded with the mission of providing masks to frontline workers. Since the increased supply of personal protective equipment (PPE) to medical staff, the group's efforts went towards helping second-tier organizations like senior homes and Meals on Wheels. "We've shifted the focus to make sure that the community is covered," Egger said. The group has provided 100 face covers to Meals on Wheels and 320 to the Arlington Food Bank.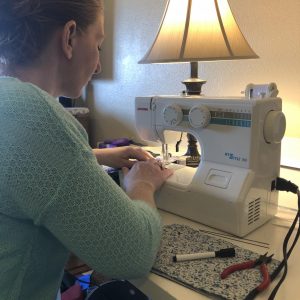 The difference between a face mask worn by healthcare professionals and face covers that are made at home is the testing process. PPE worn by first responders are tested for how many microbes they filter out. 
According to the Washington State Department of Health, face covers are used to prevent asymptomatic carriers of COVID-19 from unknowingly spreading it to others. PPE are two-way, protecting medical staff from contracting the virus from patients.
Medical staffers should be replacing their PPE after each patient they see, but due to lack of resources, Egger said, "they were having to use one mask per work shift or longer." 
By overlapping the PPE with a homemade cloth covering, medical staff can safely extend its usage. 
Egger suggested that anyone with medical-grade PPE donate them to hospitals. "The homemade face covers are completely appropriate for your average person running to the grocery store," she said.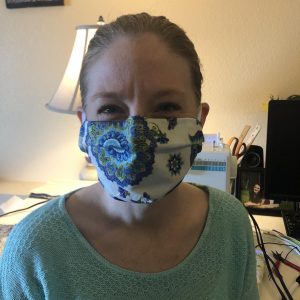 For anyone planning on sewing their own face coverage, Masks for Arlington sewer Elise Mullins recommended using machine washable, nonwoven fabrics. "I personally prefer three layers," she suggested, "also add a wire on the nose to help seal the mask." 
Face coverage donated by Masks for Arlington are pre-washed by the crafters in hot water to prevent shrinking, then packaged with gloved or freshly washed hands.
Egger suggested washing any homemade mask before wearing it and after every time wearing them out. 
EvCC science instructor Dr. Greg Crowther advised students and staff to keep in mind that face coverage isn't a magical virus repellent. "There are probably some [particles] stuck to the outside of the mask." He advised treating it as potentially contaminated.
"If we can block our personal germs from getting into other people's faces," Egger said, "that, combined with social distancing makes a big difference."
Egger suggested buying face covering if feasible, to save donated face covers for those who can't purchase them. Arlington Food Bank distributes two masks per person for those in need every Monday and Friday from 11:30 a.m. to 1 p.m. and Wednesdays from 5:30 p.m. to 7 p.m. Check the food bank's website for mask availability.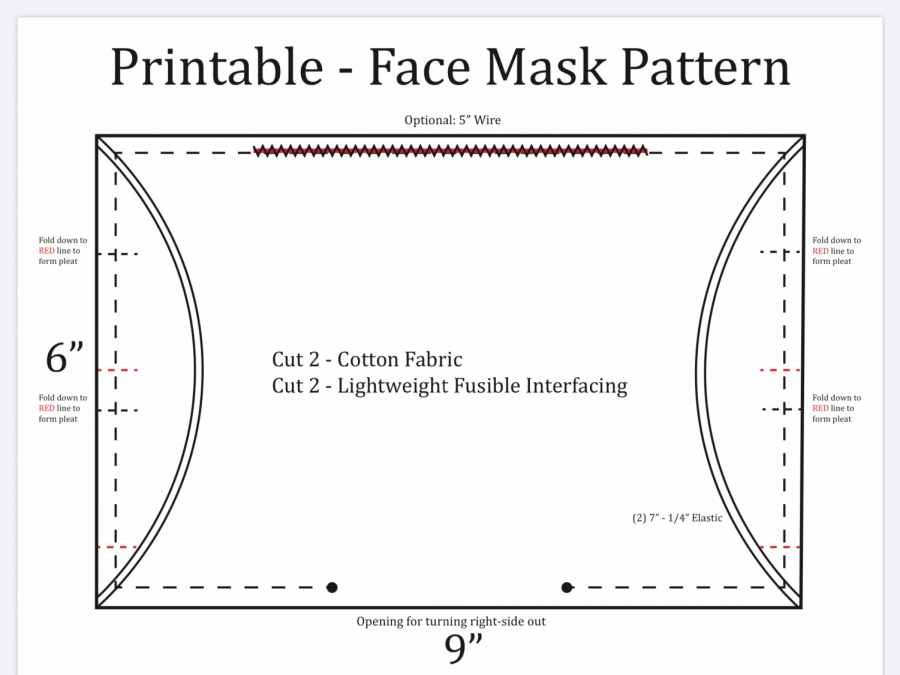 Leave a Comment