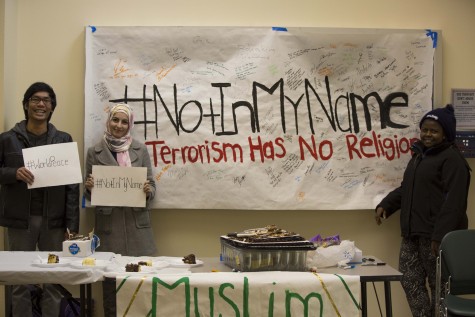 Nathan Thomas, Staff Writer

February 16, 2016
You're not from around here, are you?  Sheyma Yousif, Sufayatu Issaka, Esra Alameedi and Syahir Jamil were passing out cake in a corner of Parks Student Union. Issaka had a Seahawks beanie on, and Esra's face was partially covered by a hijab. Behind them was a giant paper banner that read, "#Notinmynam...
Nathan Thomas, Staff Writer

February 7, 2016
Take a look around, we're different. Our skin, our gods, our sexual organs/orientations and our experiences. We sit next to one another in class and just pretend not to notice. We depend on the internet and the television to tell us about our neighbors. The girl in the hijab is Muslim, right? But...