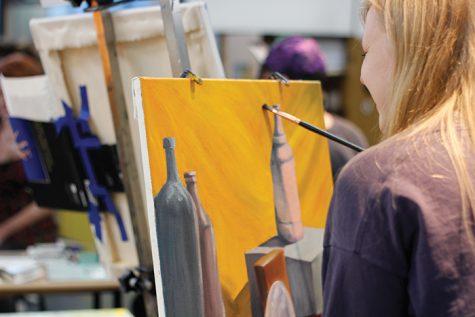 Katja Wahl, Managing Editor-Visuals

November 29, 2016
Paint, graphite, and eraser shavings are all something Studio Art Major, Annie Loomis, sees on a daily basis. Since a young age, Loomis has been creating works of art. She was well known for her detailed drawing and overall talent at her high school. This quarter, Loomis is taking two art classes:...
Current Production Schedule
The Clipper is currently on break for the summer.
Please continue checking this website and our social media pages for news and updates: @everettclipper on Facebook, Twitter, and Instagram.
February 21, 2020
February 20, 2020
November 27, 2019