Students Show Solidarity and Support for Christchurch Victims
Just before spring break, on Wednesday, March 20, students and faculty gathered on campus to show solidarity and support for the victims of New Zealand's Christchurch terrorist attack where worshipers were targeted and killed for their faith days earlier.
EvCC's Muslim Student Association(MSA) and Student LIFE organized the solidarity event, encouraging all "EvCC students, faculty, and staff to the event to show support for the Christchurch tragedy victims, their families, and community," per the school's website.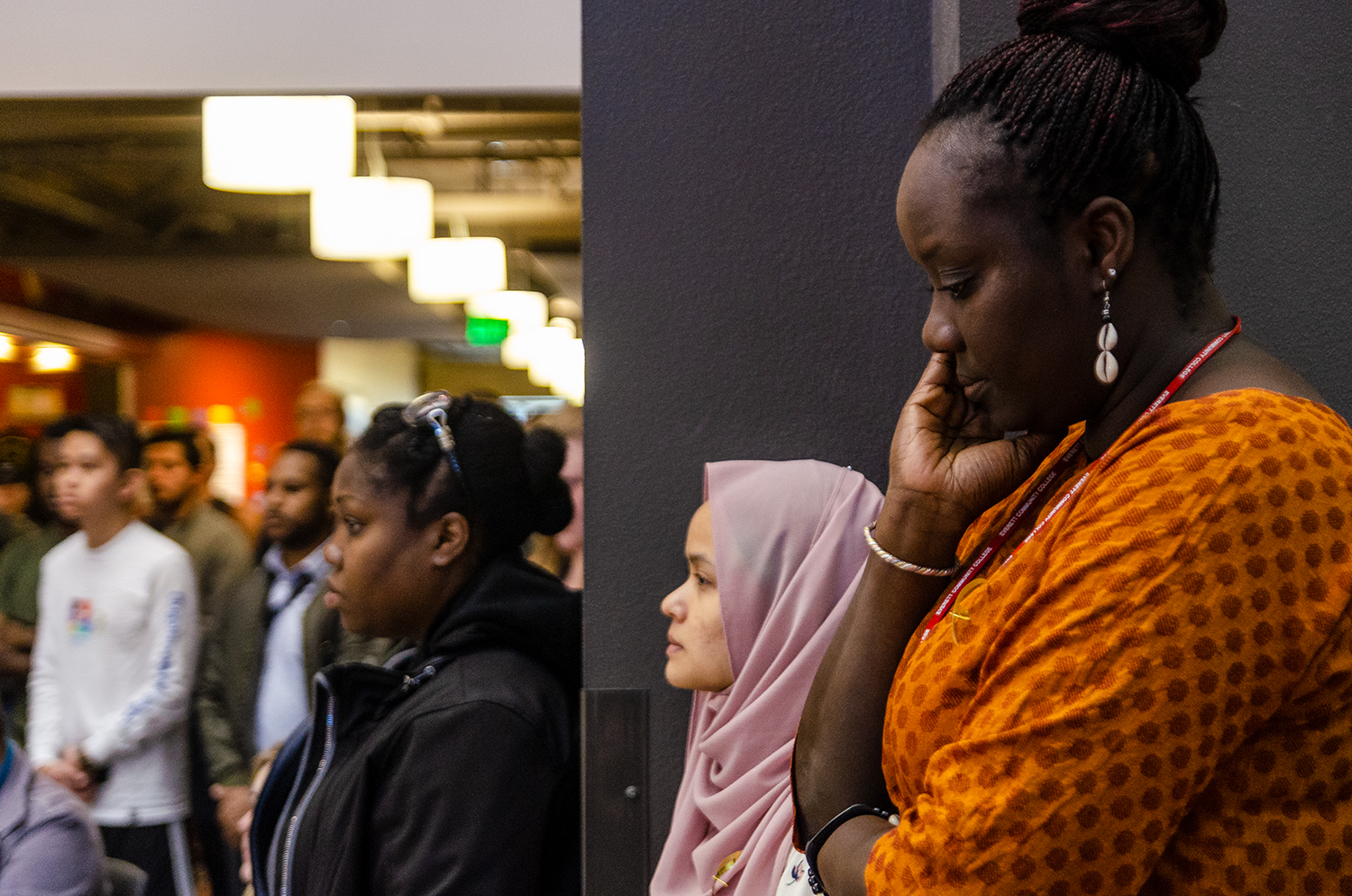 A moment of silence and prayer were held at noon in the Parks Student Union. Golden ribbons were handed out "as a symbol of solidarity and support" for those involved in the tragedy. Donations were also accepted to be sent to the victims' families.
Riza Hassan, MSA secretary and second-year student, led the event. Hassan says, "The association and I were very grateful to see many turnouts during the event regardless of the time constraint and finals."
He says that many Muslim students were impacted by the attacks, feeling "terribly uncomfortable" practicing or speaking about their faith, attending mosque and wearing hijabs out in public. He hopes that this event helps the many Muslim students on campus feel welcomed and supported.
Hassan says that the showing of support by faculty and staff in attendance was comforting. "Their presence made us feel supported because we believe that faculty and staff members play a significant role in shaping a safe and open college environment."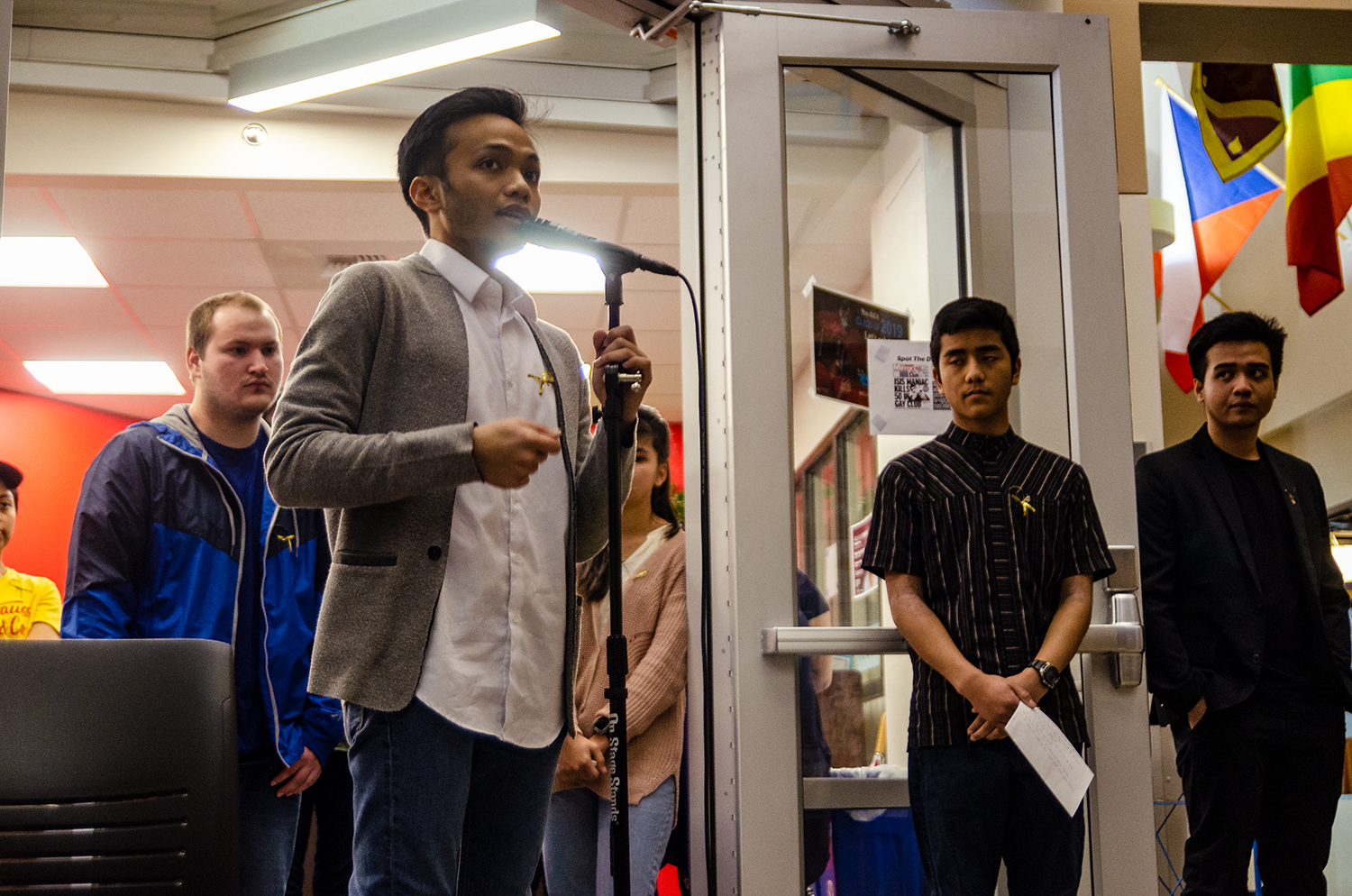 He encourages fellow students to "create a culture that spreads love, not hate" and not to be afraid to ask questions and get to know more about the Muslim community and faith, being wary of false messages about Islam. He says for anyone interested in further resources, the Muslim Association of Puget Sound(MAPS) in Redmond has many opportunities to learn more about "Islam, interfaith understanding, human rights, and Islamic social justice."
For those looking for ways on how to support the Muslim community after the tragic events in New Zealand, Hassan says, "Everyone can show support to the Muslim community by providing us a safe environment to practice our faith. Second, show solidarity by learning the truth about our faith and community. Talk to us and we would be happy to share our stories."
Donations are currently closed, but for those who wish to further contribute, Hazzan provided this link to a New Zealand-based fundraising group. Lauchgood.com/Christchurch
Click through photo gallery for more photos from the event:
Leave a Comment