PNW Outdoors: Smith Island
Looking for a way to take a minute to yourself? Put the electronics down and connect with the natural world.
Less than 15 minutes away from EvCC is Smith Island. It's a small island between Everett and Marysville. The island is easily overlooked for anything beyond its factories and boat storage.
In addition to the factories and boat storage that is visible from Interstate 5 it houses an animal shelter, a park and a waterfront walking trail. Langus Riverfront Park is right across the street from the animal shelter, where there are boat launches, picnic areas, and also the start of the main waterfront trail.
The park has a great amount of parking that trail walkers can use, and there is more parking down the unpaved 4th street. No need to worry though the area may seem a bit secluded, there is cell service all throughout the trails and they are quite popular with locals.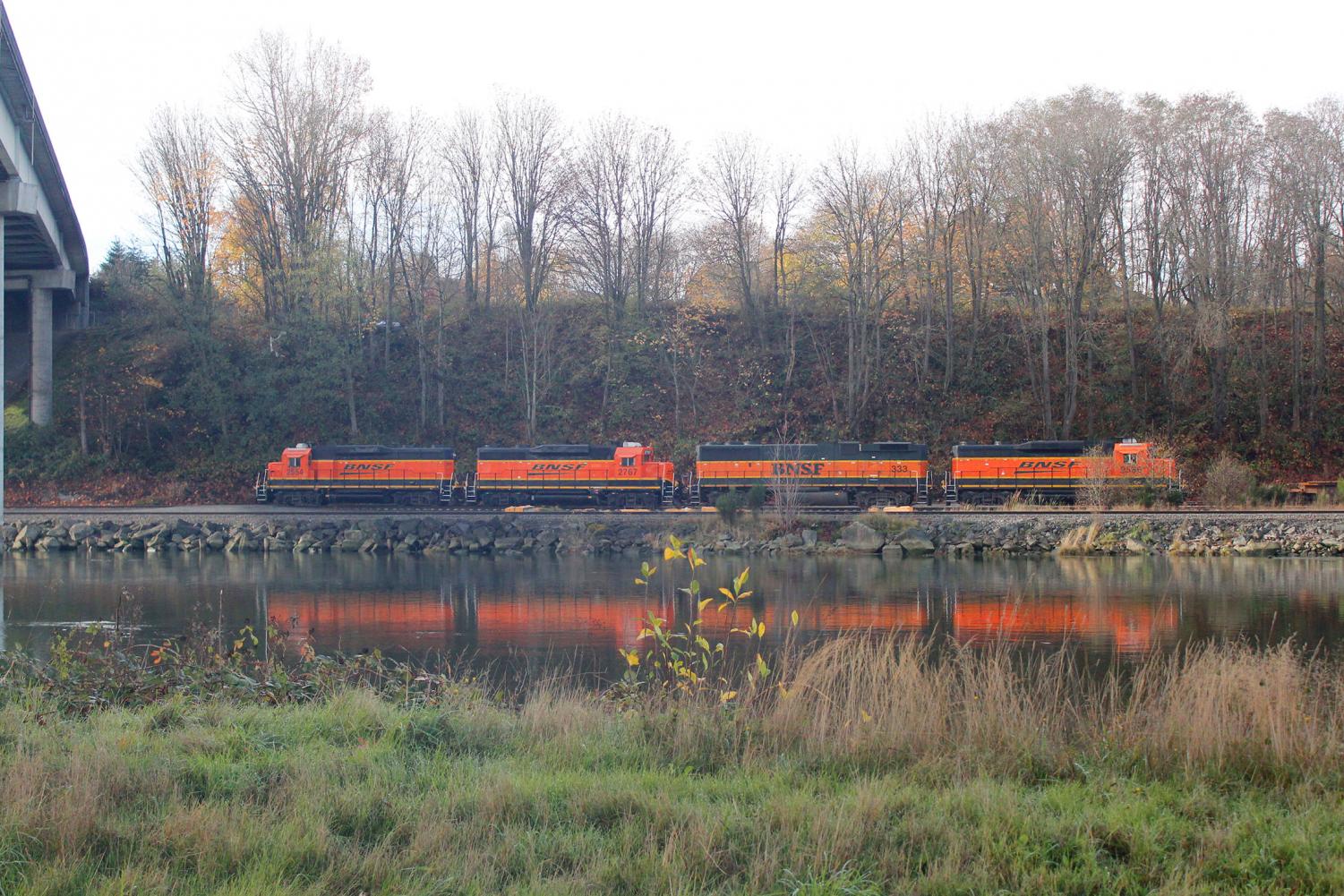 The main Langus waterfront trail starts between the Everett row team warehouse and the Snohomish River, located at 400 Smith Island Road, Everett, WA. The paved trail is great for anyone; it's dog-friendly but they must be on a leash.
Along the trail, the river currents slow down slightly due to the freshwater mixing with salt water, allowing for a more diverse ecosystem. Ducks, Canada geese and even sea lions can be found living in this environment.
Trail walker Aaron Hernandez says he frequents the Langus waterfront trail often. "It's a nice trail that makes you feel like you are far away but you're not." He says because the area is secluded he would encourage bringing company with you.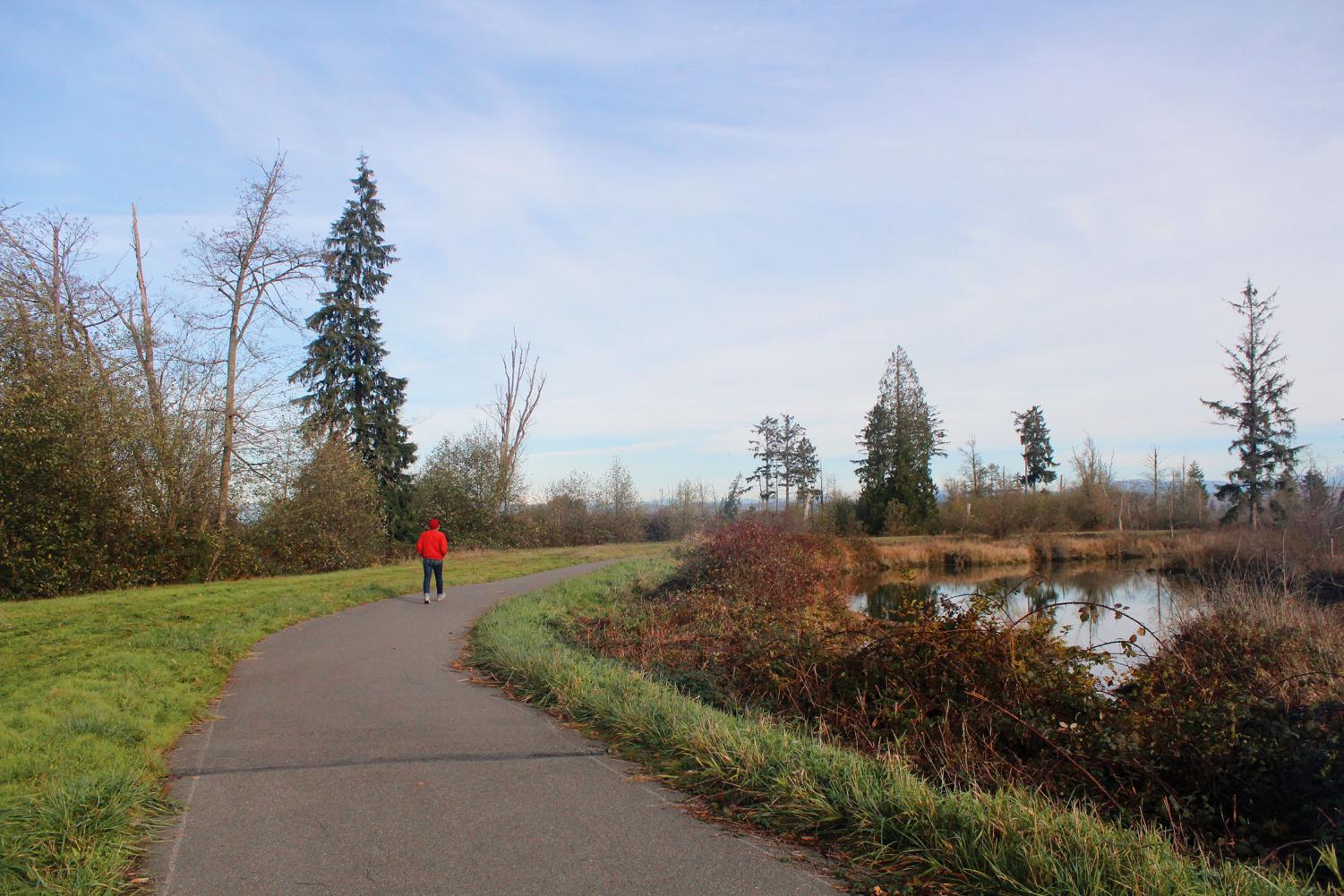 The trail is 5.6 miles round trip, but at about 2.2 miles the trail is cut off by the old jackknife bridge that gives access to neighboring Spencer Island trails.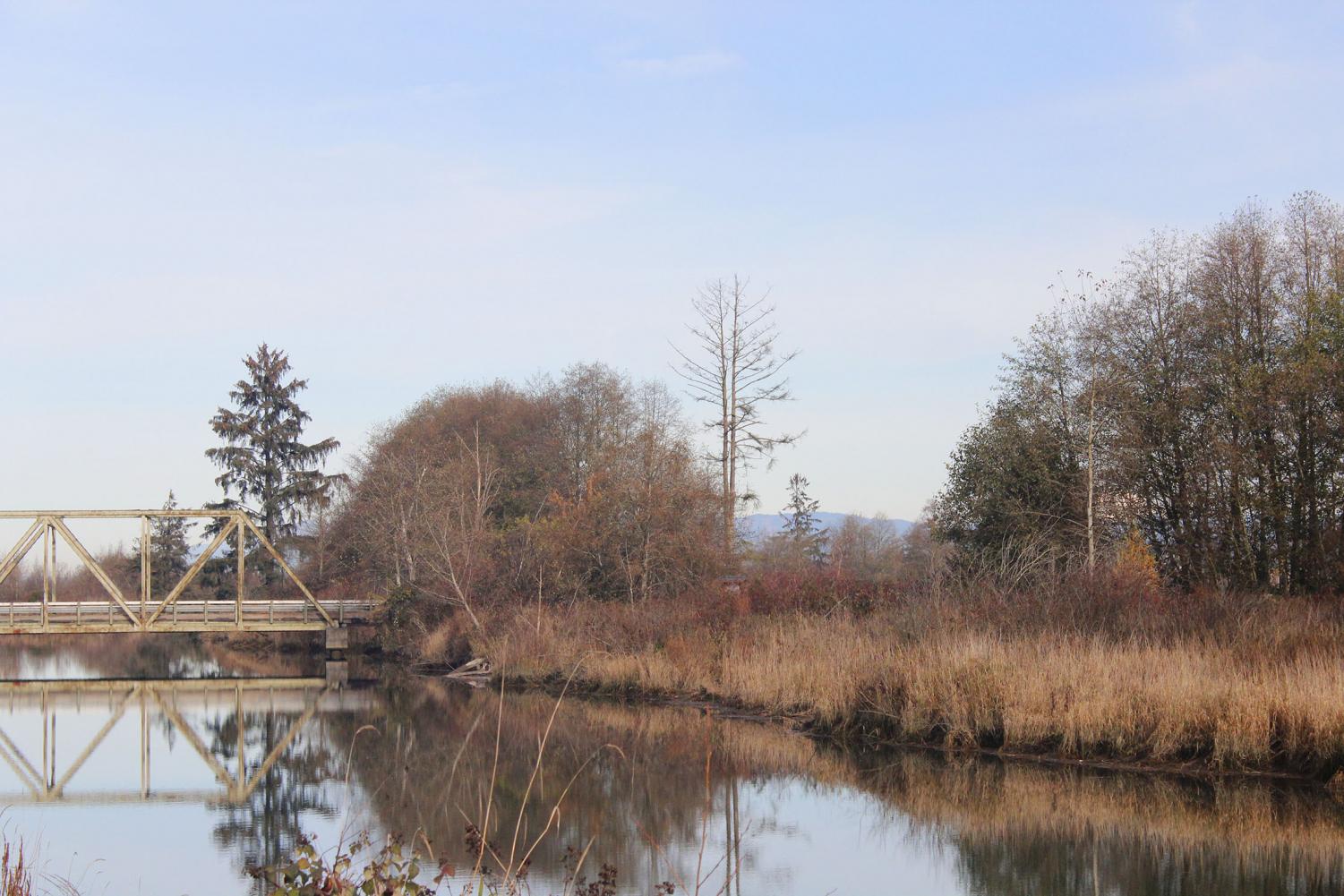 The trails on Spencer Island are more rural and outgrown, so come prepared to get a bit dirty and bringing water to stay hydrated is a must. There are small bridges that overlook the swamps that are all throughout the trails.
The Langus trail continues for another .6 miles. There are two options to choose from for how to get back to Langus Riverfront Park: going back the way you came or taking the unpaved 4th street shortcut. Either option is a good choice; getting to see animals out and about in their natural habitat without startling them is amazing.
Smith Island has so much to offer in the sense of the great outdoors, don't let that go unnoticed any longer, bring friends and go on an adventure.