Sexual Assaults Strike Campus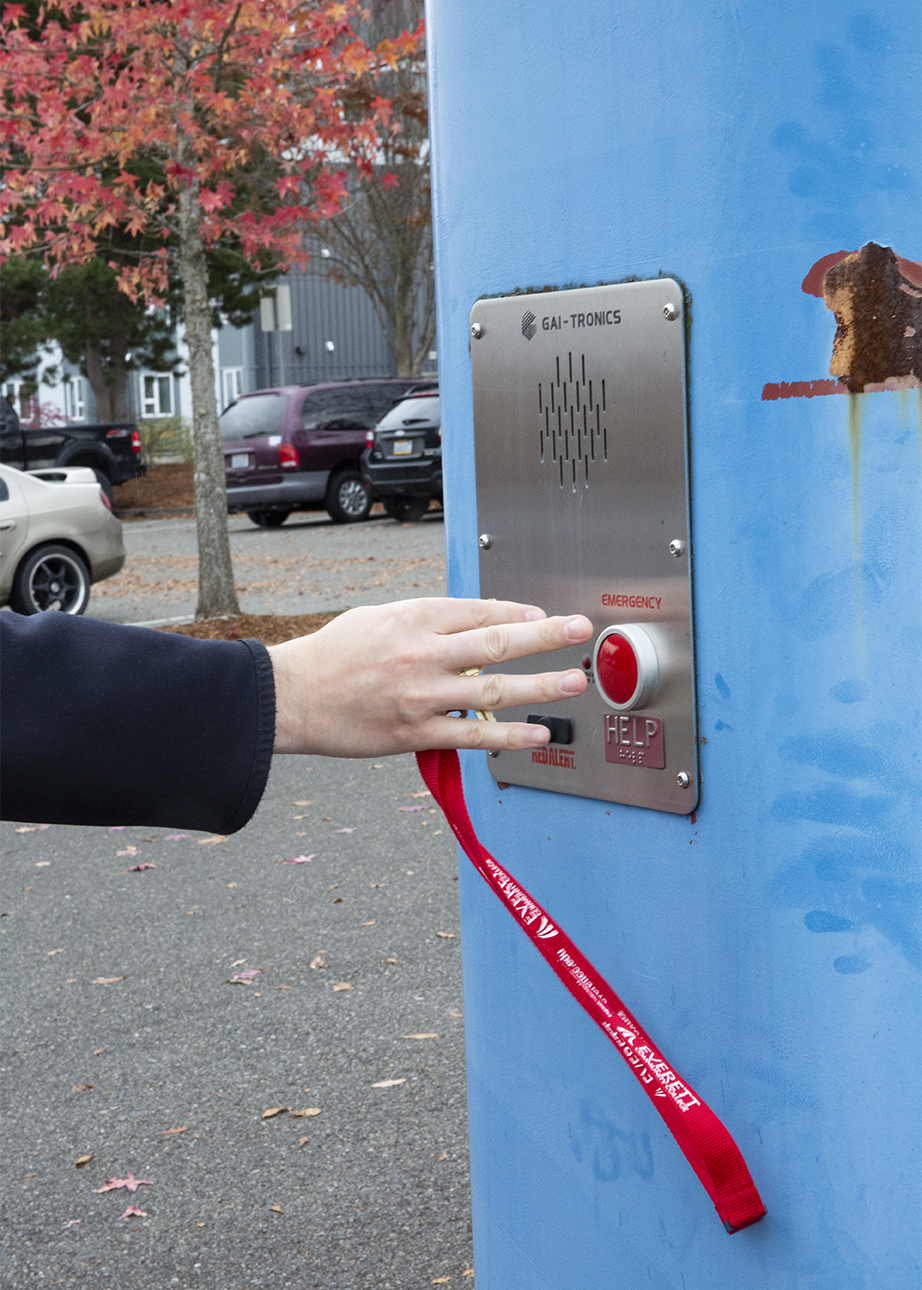 Two separate sexual assaults of female students at Everett Community College have been reported to campus security during the Fall Quarter. No suspects have been charged at this time. The campus community was notified of both incidents and a subsequent update, by EvCC security, in the form of emails and a RAVE Alert.
Timeline of Assaults and Notifications
An email alerting students and staff of the first incident was sent out Oct. 4 at 10:31 a.m. According to Security's statement, "A woman reported that at around 7:30 a.m. on Sept. 25 a man came up behind her in parking lot E across from Whitehorse Hall, hit her bottom, grabbed her chest, and forced her to kiss him. The incident has been reported to Everett police. A description of the man is not known at this time."
The next communication is sent Oct. 10 at 9:30 a.m. in an email notification, updating the details of the first incident and providing an explanation for the delay in notifying members of campus.
It established a timeline of the incident having occurred on the second day of classes, Sept. 25, sometime between 6:45-7:30 a.m. Security then received notification of the assault in a written statement from the student two days later. Then, according to the campus security update, "An internal miscommunication occurs inside the Security office."
On Oct. 3, the failure to adequately communicate the student's written statement is noticed. As relayed in the campus email update, "Security researches the issue and identifies the student's written statement." College leadership is then informed, after Title IX and EvCC Security determine that the situation called for a campus notification.
When questioned about the miscommunication that lead this delay John Bonner, Vice President of Corporate and Workforce Training and Head of Security replied, "A campus officer thought s/he had passed on the information but had not included the report. A question was asked about details and research ensued. Once the report was received by security leadership, a campus alert was issued the same morning."
A second reported sexual assault of a student is communicated to campus in a RAVE Alert sent Oct. 16 at 11:47 a.m.
According to the alert, "A female student reported that at around 5:55 p.m. Oct. 15 a man she did not know spoke with her inside the Parks Cafe then grabbed her butt twice. She said she saw the same man driving a gray van at around 8:30 p.m. on Tower Street near campus. He offered her a ride home and she accepted. In the van, near her home, she reported that he attempted to rape her."
The incident is described as under investigation. Included in the notification is a report of the suspect, "The man was described as 5-foot-10 or 5-foot-11, African American, with no facial hair, and very short hair."
A Delayed Notification
Members of campus weren't notified about the first reported sexual assault until seven days later. In order to comply with the Jeanne Clery Disclosure Act of Campus Security and Campus Crime Statistics Act (the Clery Act) federal statute and according to EvCC's 2018 Annual Campus Safety and Fire Report, the school must, "Issue a timely warning for any Clery Act crime that represents an on-going threat to the safety of students or employees."  
In response to the delayed notification of the first reported sexual assault, the security update sent to campus members on Oct. 10 said, "Security has communicated with all officers to reinforce expectations and added a new safeguard to its protocol to reduce the possibility of human error. Every officer has been trained on the revised protocol. Additional training is planned."
In addition, Bonner indicated that communication training and a mid-year review of the new protocol safeguard will be implemented. When asked to provide specifics about the reinforced expectations of security officers and revised policies to avoid future delays of reporting incidents, "It is probably not wise to share the details of our protocols," he replied.
Security Tips and Resources
Personal safety starts with communication and awareness. Officer Aaron Snell of the Everett Police Department advises, "Having a buddy system. Using a cell phone as far as contacting people prior to your coming and going." Snell warns of the hazards of walking around, head down and earphones in. He says, "One of the most important things is being alert to your surroundings."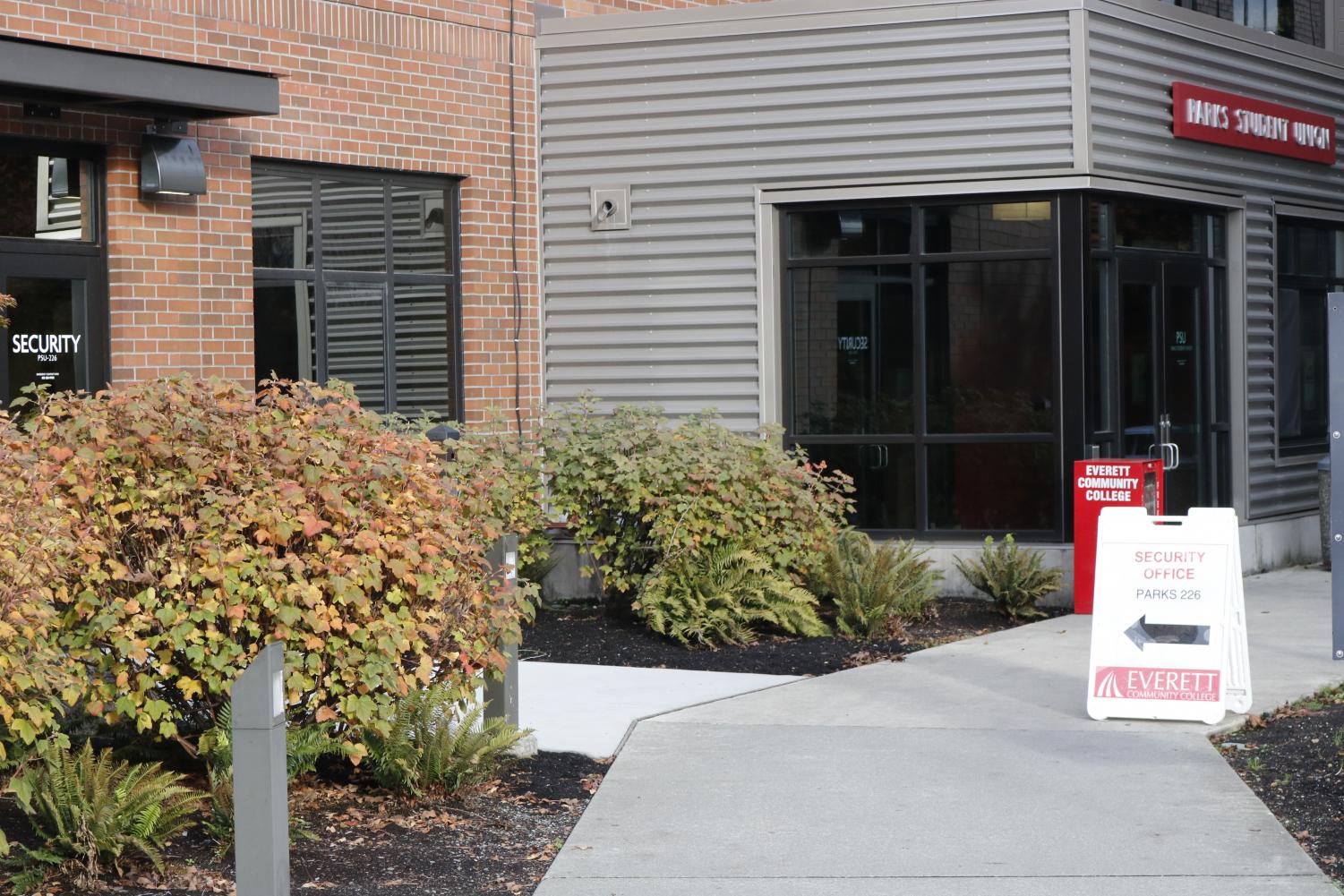 Students and staff members can have security accompany them between the parking lots and the various campus buildings. According to their policy, "Security is available to provide escorts to and from vehicles on campus. To arrange for a security escort, call 425-388-9990."
In the event of an emergency situation, there are lighted, blue poles located throughout campus. These have a speakerphone that provides a one-push button, direct line to the security office. "We have six blue phones on campus–all are operational. Two other phones were removed so they can be assessed by vendors to determine if they can be repaired," said Bonner.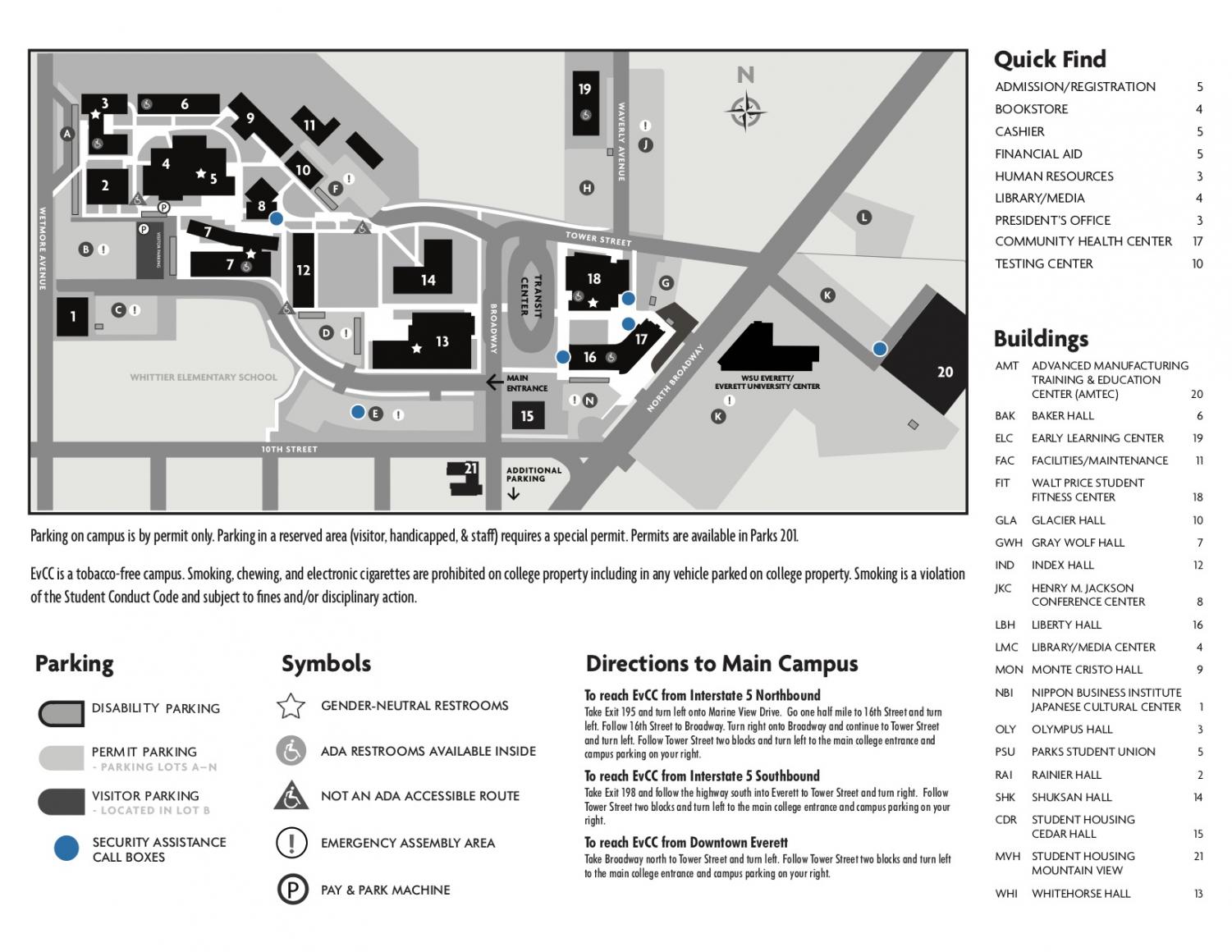 Security communicated that they have increased their patrols of parking lots on campus. Reports of incidents and concerns can be submitted to security either in person, by phone or online. The Safety, Security and Emergency Management office is located in Room 226 of the Parks Student Union building. Students and staff of EvCC can sign up to receive emergency notifications at EverettCC.edu/Emergency.
Anyone who has experienced sexual assault at EvCC can also confidentially report to the college's Title IX office and find out more about support at: EverettCC.edu/TitleIX.
To read about student reactions to the campus assaults, click here.