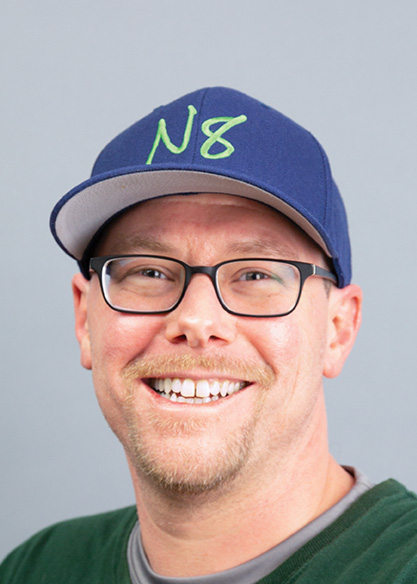 What interests you about journalism?
The ability of stories to provide information, context and a further understanding.
Where does The Clipper fit into your long-term goals?
I've long been interested in journalism and it's a way to become more well-rounded as a writer.
What are you doing when you aren't at The Clipper?
Most likely reading.
What is something you think everyone should do at least once?
Find something they appreciate about nature and enjoy the outdoors.  
What is something that people are obsessed with you just don't get?
Celebrity lifestyles.
Who's your favorite fictitious character?
Philip Marlowe, he's a great blend of moral character, wisecracks and contemplation.  Also, as the archetype of a hard-boiled detective, he's able to navigate different societal worlds in order to help other people.  
Who is your hero?
Jello Biafra
Nathan Blackwell, Staff Writer
Dec 17, 2018

Ethical Hacking & Cyber Security Club: How Not to Get Hacked

(Story)

Dec 11, 2018

10 Tips to Protect Your Digital Security

(Story)

Nov 30, 2018

LRC Site Decision Fractures EvCC Campus

(Story)

Nov 16, 2018

Students React to Campus Assaults

(Story)

Nov 14, 2018

Sexual Assaults Strike Campus

(Story/Media)

Nov 02, 2018

Fast Break Scholarship

(Story/Media)

Nov 01, 2018

Five Tips for Running

(Story/Media)

Oct 16, 2018

Rise Above: A Life's Mission

(Story/Media)

Oct 11, 2018

Setting the Pace

(Story/Media)