A Rainbow on Campus
The rainbow flag was raised on Monday, Oct. 8 to mark the beginning of Pride Week at EvCC.
EvCC's second annual Pride Week began with the raising of the rainbow flag Monday morning, Oct. 8. The Associate Dean of Enrollment Services, Karl Smith, addressed a crowd of students, faculty and staff declaring it a "powerful moment."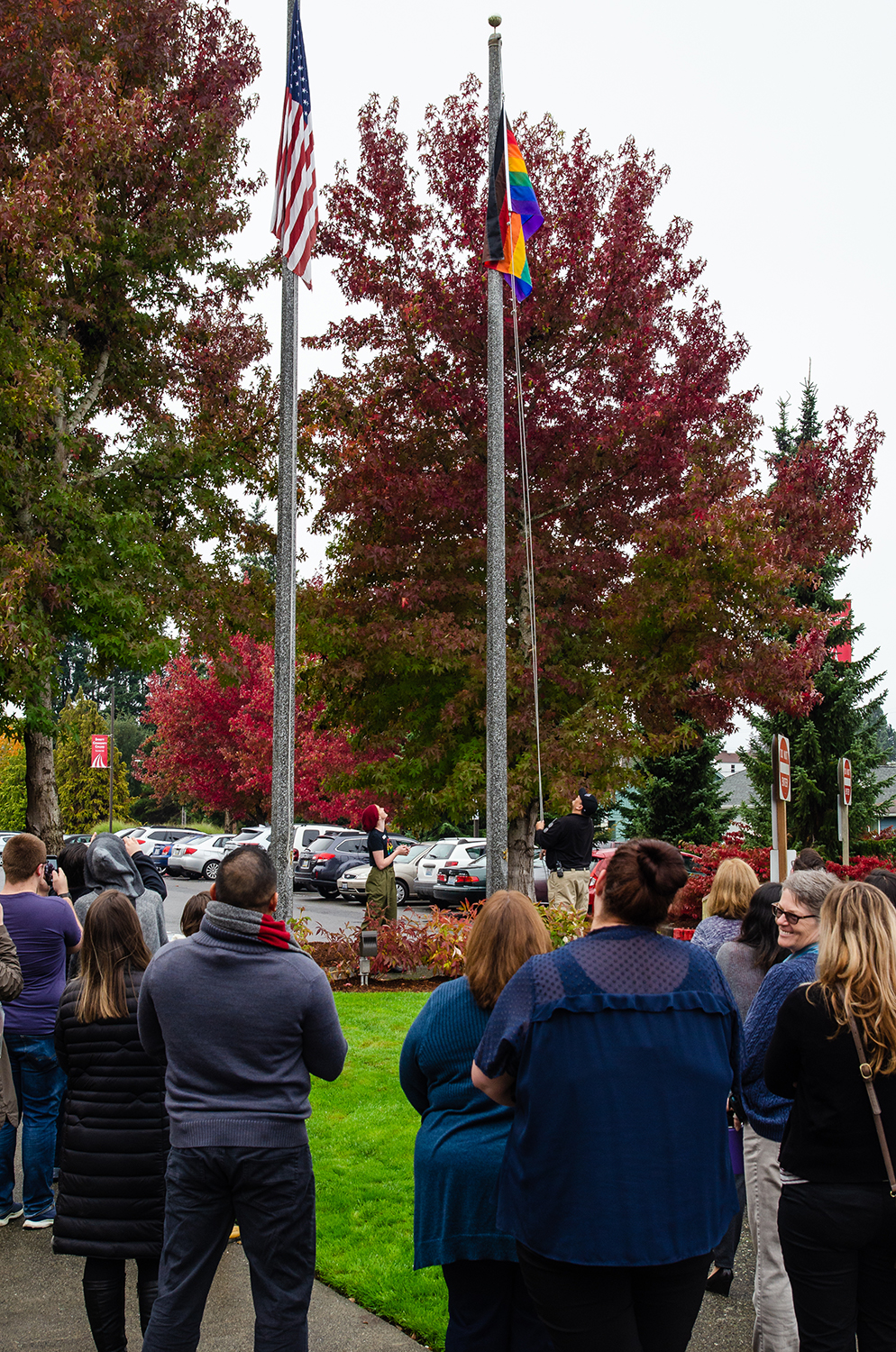 Pride Week includes guest speakers, relevant conversations, free t-shirts, cupcakes and resources as well as an open mic opportunity to share personal stories on National Coming Out Day.
Pride Center intern, Justyce Wright, spoke about the week-long Pride events, "It's important for the LGBTQIA community to have a campus that's here for them, that loves and supports them and provides resources for them to connect with."
EvCC has multiple resources for its LGBTQIA+ community and allies. The school is celebrating nearly twenty years of EvCC's involvement in Safe Zone, a program that provides training and education on how to create and maintain a campus where people feel "safe, comfortable, accepted and supported," according to their website.
Located next to Parks Café, EvCC's Pride Center was created by the Safe Zone program three years ago. The Center offers education, advocacy and many resources including an assortment of fiction and non-fiction books.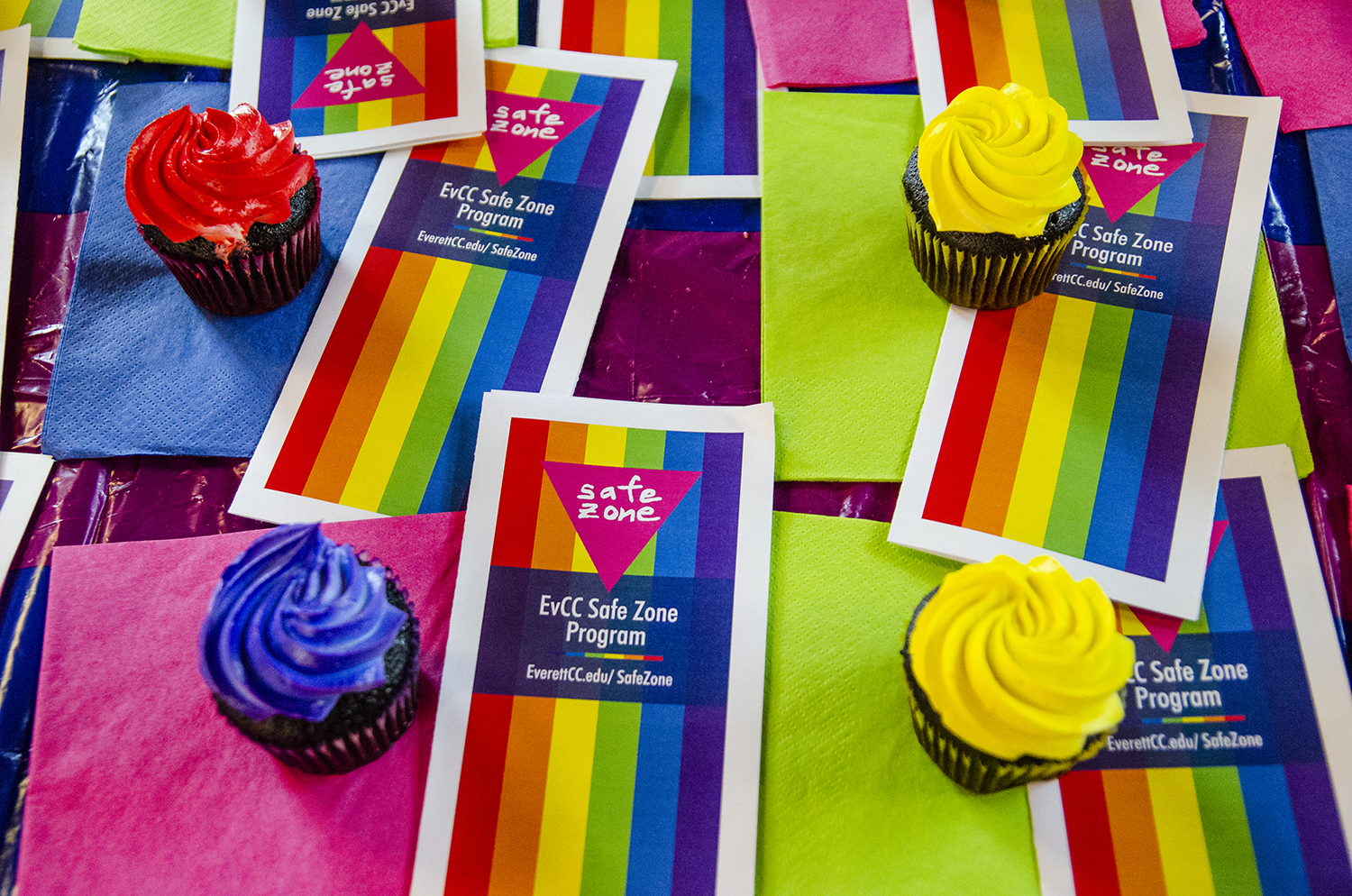 When asked what the Pride Center has meant to them personally, Autumn Spangler, Pride Center Coordinator, says, "Where do I start? It is a safe space for people who are queer to come together; somewhere to be loved and be safe."
It's easy to become involved. Spangler says, "Just go in there."
Other campus resources include the Triangle Alliance, an on-campus club for LGBTQIA+ students, staff and faculty. Allies are welcome. Meetings are Thursdays at 1:30 p.m. in Grey Wolf Hall.
For more information, contact [email protected] or stop in to the Pride Center, Student LIFE or attend a Triangle Alliance meeting.
Leave a Comment