An Insider's Look at the Servers Behind Your Lunch
'The Snohomish Bakery is the food service provider that cooks, sells, and serves food to EvCC students in the Parks Student Union building. Among the staff, a few of the workers are fellow EvCC students; they spend their time on campus attending classes or working in the bakery. Juno Valencia has worked in the bakery for two months now, and has this to say about his job.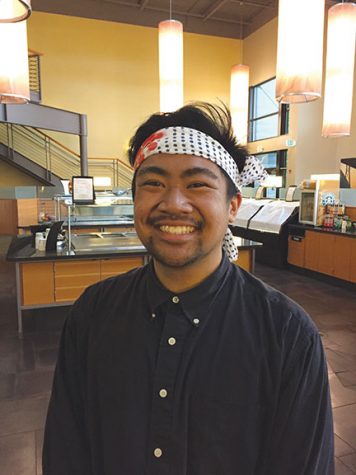 Juno Valencia
Do you enjoy working with the bakery?
"I love working here. It's the best job I've had. The environment is fast paced and all my coworkers help me with my job by giving me constructive criticism and helpful advice."
What is your intended major?
"I'm not too sure on what I want to major in. My decision is still up in the air from culinary programs to business majors. For now, I'm just trying to get a general degree."
What is your favorite thing to order?
"My favorite thing to eat is the chicken breast sandwich with provolone cheese instead of cheddar. I love the brioche bun that it comes on, and this burger couples great with a strip of bacon on it."
What request do you have for students that may make your job (and their experience) better?
"Try to be as clean as possible. If you spill anything in the café, please let the cashier know so that they can clean it up."
Much of the direction that Juno, along with the rest of the staff, receives is given by the supervisor, July Patterson.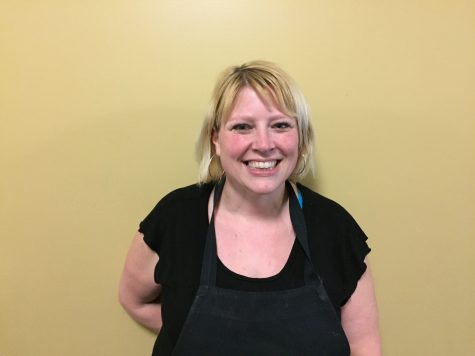 July Patterson
Do you enjoy working with EvCC?
"I love it here! I love the students- they're super nice and polite. Some places get bad when the food isn't done on time, but there's a lot of great understanding from the students here!"
What do you enjoy the most about the managerial position?
"I enjoy my staff the most. There are about 10 to 12 of us that make the place run, and I'm amazed by their work. The student workers also work really well; they're very flexible and committed!"
What is your favorite thing to order?
"I love the chicken strips and fries. I also enjoy our gyros; it has beef, pork, and lamb, and is the best gyro I've ever had."
What request do you have for students that may make your job (and their experience) better?
"We love suggestions! We try to have a diverse menu, so feedback would really help. You can give us your comments through the comment box!"
The Snohomish Bakery staff will continue to provide food services until the end of June, when they plan to exit their contract with the college. According to Patrick Sisneros, Vice President of college services, EvCC "issued a request for proposal for a new vendor and that process resulted in the food service contract being awarded to CDX Corporation." In the meantime, go leave a friendly or constructive comment in the comment box (near the utensils in the cafe) so they can continue working on making your experience a tasty one.
Leave a Comment