New Season, New Coach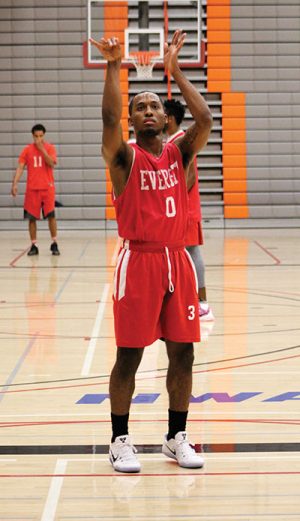 Former Assistant Coach Mike Trautman looks to improve last year's team who was talented but missed the playoffs in the final game of the regular season last year against Bellevue. With that loss it knocked the Trojans out of the postseason race. The seeding was so close that if the Trojans had beat Bellevue, they would have secured second place in the division.
Ryan Diggs
One of the five-starter players is Ryan Diggs. Diggs played on the team two years ago for the Trojans, and used his redshirt last season.
Even though Diggs didn't play last season, he feels the year off helped his game. "My shooting is a lot better… my ball handling has also improved with me being smarter and stronger."
New Coach
Diggs also mentioned that he was happy Trautman became the new Head Coach. "Traut is younger, and he played here before so he can relate to us more. I am just really glad it wasn't someone else new to the program because that person wouldn't know us."
After so many years as Head Coach for the Trojans, Larry Walker stepped down from being EvCC's athletic director and men's head basketball coach. He chose Trautman to succeed him as Head Coach.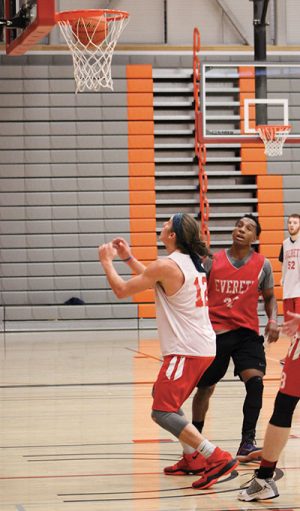 Trautman had been an Assistant Coach for the last five years at EvCC. Talking about the difference in position, Trautman said "Definitely different for sure being Head Coach. Now I am the one at night thinking offense and defense, creating the practice plans and doing grade checks. Tons of things I wasn't doing before, I am now responsible for."
Brevin Brown
Brevin Brown is also returning this year for the Trojans, and was a major sparkplug for their offense coming off the bench last season. Brown is a three-point threat and fast when bringing the ball up court.
Brown talked about his role this year. "It is a bigger role for sure. Last year I played half the game, but I feel it will be more this year… come playoff time, it would be nice to get a ring for Larry."
Brown ended his last season a little earlier than the rest of the team because of a broken wrist. "I wanted to be out there for the team last year. I worked hard to get back to normal and I feel like I am going to have a good year," Brown said.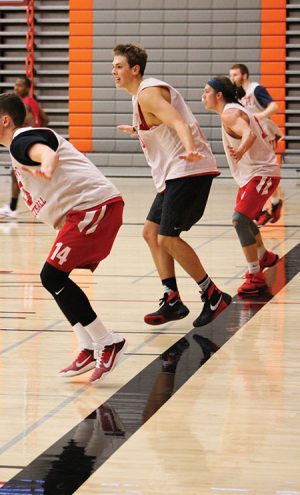 Giovanni Jackson
One of the incoming freshman, Giovanni Jackson, is highly regarded by the coaches. What makes Jackson special is that he is only 5'9 but has a 6'5 wingspan. Jackson is also explosive and a well-rounded scorer, according to former Head Coach Larry Walker. The explosive ability of Jackson should help replace Derek Brown Jr., who was one of the top players in all of the NWAC Conference.
Jackson also mentioned that the chemistry is coming together for this team, but it could always be better.
Diggs said "We look forward to making the playoffs and it is in our home gym. I feel we can really pack the stands and get this place rocking, I am really excited about this team and this season together."