EvCC's Student Nursing Organization Volunteers Abroad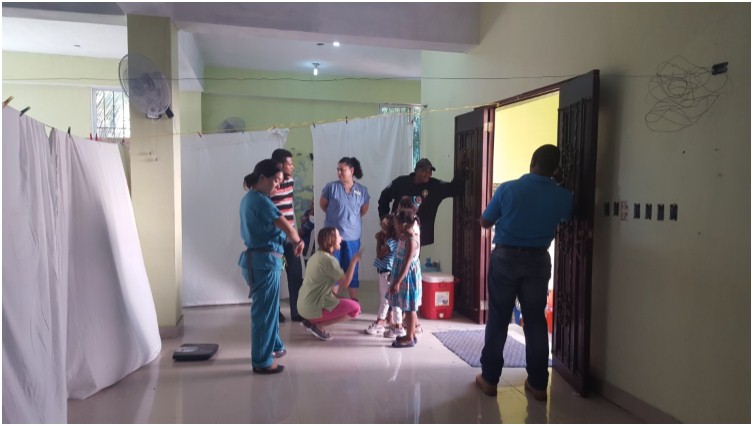 EvCC Nursing student Robin Cully remembers the exact words he spoke last year as he examined fifty families a day in the more impoverished regions of the Dominican Republic:
"What brings you here today? Como Estas?"
Some ailments are easy to treat with over the counter medications. Fever is treated with Tylenol. Foot fungus is treated with OTC anti-fungal creams.
These commodities which we take for granted in the US, families stand in line for as they anticipate a chance to receive quality treatment for themselves and their children.
This December, EvCC Student Nursing Organization adviser Candace Whedon will return to the Dominican Republic for the sixth time. She and two other nursing faculty advisors will lead 20 advanced nursing students to the Dominican Republic to provide free examinations for impoverished communities which lack basic health care.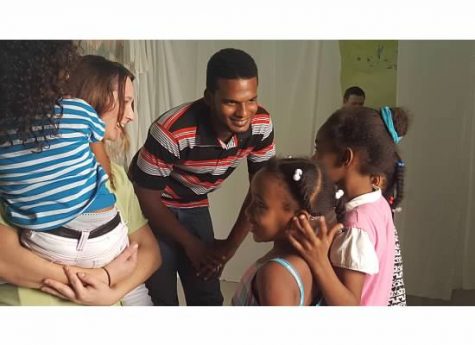 Finding clean drinking water is one of the primary health concerns in the poorer areas of Dominican Republic. "It's a band-aid fix," Whedon said. We give them antibiotics but those parasites are going to come back."
The organization raises funds through car washes and yard sales which vend items donated by EvCC students and faculty. The yard sale that the Student Nurses Organization (SNO) hosted near Whitehorse Hall this May raised $433 of the $3000 goal. The money raised by the SNO will go toward funding antibiotic treatments for upper respiratory infections, urinary tract infections and other common infections.
Churches are a common site for medical treatment facilities in the Dominican Republic. In collaboration with nursing faculty and doctors, EvCC nursing students utilize 11 exam rooms which are apportioned by sheets hanging from the ceilings. Here, students take vital signs and assess families as they sit in plastic lawn chairs, eager to receive care.
At the end of the three days students spend administering clinical care, 1,650 people will have received the health care that they are in dire need of.  
Visiting an impoverished community is not an experience that EvCC nurses soon forget. Whedon added that students who have been on the mission trip always want to return. "It has become a second home to me," she said.  "We build relationships with the community-the members of the church, the patients, the doctors. Some students return on their own and build schools and water towers."
"The biggest takeaway for me was how grateful these people were to have basic over the counter medication," said Cully. "So often we feel disconnected from making an actual change. It made me feel empowered -like I could make a difference."