Bellevue Sweeps Trojans Softball on Sophomore Night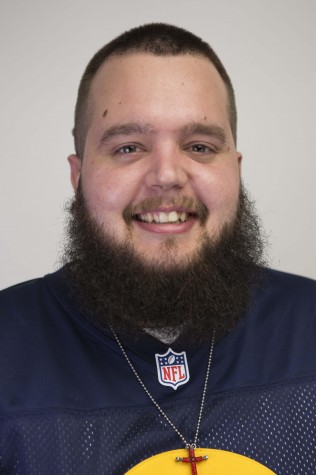 More stories from Ricky Hester
With the season ending for the EvCC women's softball team, May 10 was the last home game for the Trojans on Gaffney Field. This game was bittersweet for the Trojans because they would send off their three sophomores with memorable ceremonies. However, the day didn't end in perfection for EvCC, dropping two crucial games in a doubleheader to the top dogs of the division in Bellevue.
The Bulldogs went into the game with a 14-2 North Division record, while the Trojans were 8-8 holding onto third place in the division. The Trojans needed a split with Bellevue to ensure a playoff spot, but with this sweep, they need to handle business on Saturday, May 14 against Edmonds Community College. Head Coach Randy Smith said, "A split may get us in, but we need two victories on Saturday to help our cause."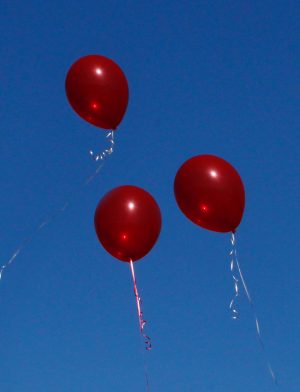 Although the Trojans lost, the night was nothing short of special for the sophomore athletes involved. Kiana Smith spoke about what it meant playing in her final home game. "It was very emotional, we lost to a really good team but we battled back. So if there is a definition of a good loss, this was it," she said.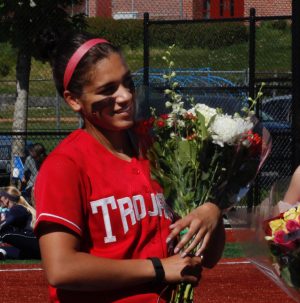 EvCC fell to the Bulldogs in the first game by a final score of 7-0. The defense played well, but the offense was very stagnant stranding multiple runners in scoring position. The second game was different for the Trojans. Bellevue jumped out to a 4-0 lead in the first inning, but the Trojans battled back and made it a ball game. Smith for the Trojans started things off by blasting a HR over the left field fence. The crack of the ball off the bat was so loud, there was no doubt where it would land. The houses in vicinity of the field were even in danger at that point. Smith made the best of her final home game going 3-4 with two home runs.
With that home run, it sparked the bats of the Trojans putting them back in position. The Bulldogs led 5-4 at that point with EvCC in striking distance, but Bellevue found ways to get on base and cruised to an 8-4 victory.
Even though the Trojans lost, the sophomores kept their heads up. Taryn Salter said that she doesn't get very emotional, but mentioned that it was a special moment for her saying she doesn't want people to see her cry. There were only three sophomores and nine freshman on the team, so Coach Smith said for his team, "It was a changing of the guard."
The next game will be against EdCC on Saturday, May 14, on their home field in a very important doubleheader that will decide the playoff fate of the Trojans. When asked about the pressure that looms on Saturday, Salter said "I'm kind of nervous and excited at the same time, I just know we need to give 110 percent if we want to make it and I know we do." Smith added to that statement saying, "Oh, we're ready. We are going to be ready, definitely."
Leave a Comment