Trojan Men Steal Must Win Game In Olympic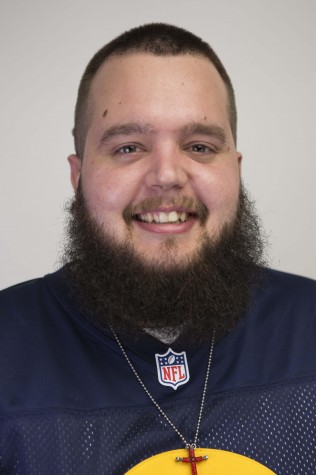 More stories from Ricky Hester
After a big win over Skagit Valley, the EvCC Trojan men's team traveled to Bremerton to take on the Olympic Rangers, who were just one game back of the Trojans at 5-6 in league play. With the EvCC men's team hanging onto fourth place in their division just like the EvCC women's team, this was also a must win for their team.
In the last game against Olympic, their star players Elijah Butler had a triple double against the Trojans, along with Brian Neal scoring a season high 43 points. It was a big challenge to keep those two in check, especially in their home gym. Right on cue to start the game Bryan Neal hit 2 three pointers back to back giving the Rangers a 6-0 lead. It looked like it would be a long night for the Trojans, but Noah Jones made the next three buckets to tie the game at six keeping pace with Olympic.
The rest of the first half would be led by the Trojans, who built an eight point lead at one point. Derek Brown Jr. hit two threes from the corner to spark the EvCC offense. However, the Rangers would rally with some huge rebounds and buckets by Butler. EvCC would go into halftime with a narrow 39-37 lead against a dangerous Olympic team. EvCC shot 48.6% from the field in the first half and Olympic shot 41.9% proving to be the difference.
Out of halftime, things would be even tougher for the Trojans. Olympic started out on fire on offense putting EvCC down by five early, not letting up until midway through the second half. Then Said Hersi for EvCC knocked down 3 three pointers in a row to ignite the Trojan offense putting them ahead by 59-55. The Trojans would never trail again shooting an incredible 61.5% from 2-point range in the second half, while Olympic shot 45.2%. Forest Grant was another player for EvCC who was everywhere on the court grabbing scrappy rebounds while dishing off no look passes.
It was just the Trojans night for shooting and playing defense, for them it couldn't have came at a better time. EvCC went onto win 93-86, after being up by 10 with just a minute remaining, the Trojans couldn't knock down all of their free throws. After the game Head Coach Larry Walker said heading to the locker room, "we would have won by 20, if we could have made our free throws."
This win for EvCC moves them into third place in league play and they control their own destiny now with the two remaining games at home against Shoreline and Bellevue. Despite the victory Neal had 30 points for the Rangers while Butler finished with 15 points, 17 rebounds and 8 assists. Derek Brown Jr. had an impressive stat line for the Trojans himself with 22-8-9. When asked about beating Olympic on their home court he said, "it feels great to beat Olympic, we got our revenge."
The next game for EvCC is on Wednesday, Feb. 24, when they battle Shoreline at the Walt Price Student Fitness Center.