Sharper Than the Sword: EvCC's Writing Club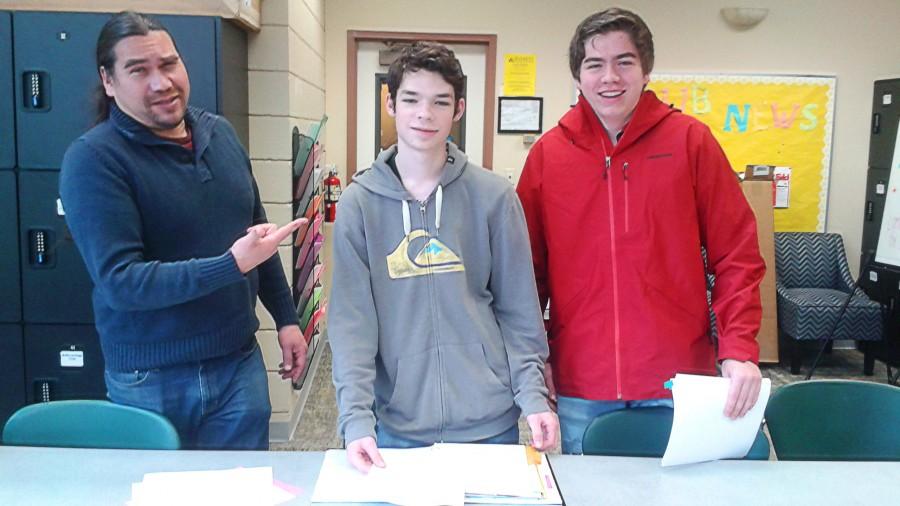 Frank Dunn, EvCC alumni reads aloud his poem as other students follow on the handouts. "I see an eagle soaring," he says. "What does this freedom bird think as it is exploring?"
He finishes and listens as his peers give their responses. One asks about the true meaning and Dunn replies with a smile, "I'd rather hear what you think before I give it away."
This is what it's like to be in the Writing Club.
The Business
Every week, members meet and submit their writing to the critique of others. They show up with poems, prose; anything they wrote for that week's prompt. Then they leave with another prompt assigned by the club's advisor, Matthew Kelsey, who teaches Creative Writing on campus.
The prompts, which can be poetry like that of Edgar Kunz or prose which are short stories, are what club members say have improved their writing the most.
"I love them," said Kelsey. "The act of discovery is what writing is all about."
"It can be kinda intimidating to share, but we're pretty casual," Maxwell Flynn said. Flynn has been the president of the Writing Club for two years and is the veteran member of the group.
"Last quarter we had a lot of people leave, so we're definitely looking for more members," Flynn said.
He joined three years ago by looking at a list of current clubs on campus and happened to show up when the Writing Club had just restarted. There were only two other members besides himself.
The Event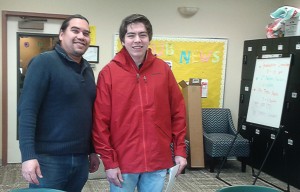 Present members found the club in similar ways. Posters, pamphlets and word-of-mouth. But one special event made the club stand out to others.
At the end of Spring Quarter, the Writing Club hosts an open mic in the Russell Day Gallery. Chairs are set up, snacks are laid out and the microphone is set up for anyone to use.
Club members read aloud their work but the public is encouraged to join.
"It goes surprisingly smoothly," said Flynn. "It's really cool."
The People
"Read, read, read. Write, write, write," said Kelsey when asked what advice he would give to writers.
"Join us," Caitlin Pennington joked, sparking laughter across the room. "But show up, see what the club's about."
"My favorite part is seeing each other's passion," Aaron Dunn added. Aaron is a future EvCC student and comes to the Writing Club with his father Frank, who is working on his NBA.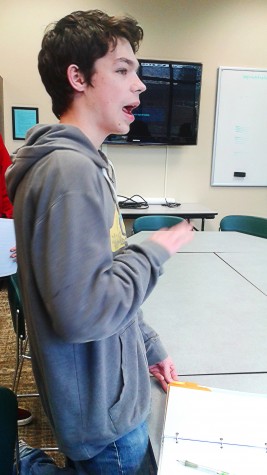 "This is a great community college," Frank said. "Get support and be inspired."
The club welcomes all forms of writing, as well as members from any background. Writing Club members say that all criticism is friendly and constructive, and they urge students to step out and try something new by joining.
"I believe in community now more than ever since I started working here," Kelsey said.
The meeting draws to a close. The whiteboard in the corner is covered in green lines from where Kelsey demonstrated the different forms a poem can take. Too many to list.
Club members push in their chairs and file out the door, that week's new prompt fresh in their mind: Imagine a reality where something you loved didn't exist.