Fire Frightens Residents of Silver Lake
The Silver Lake community expressed concerns about their neighbors.
A home caught fire on the morning of Monday, May 8. Everett Police and Fire responded to calls about the fire at 11221 East Ibberson Dr in Silver Lake. No one was inside the home at the time of the fire, there were no injuries, and no nearby homes were damaged. The house and nearby vehicles were severely burned.
A neighbor, Corina Ciceu placed a call to 911 along with many of the surrounding neighbors. "They came quick and took care of it. It was frightening to see the big fire," Ciceu was concerned for the safety of the residents of the home across the street. "Should I take my people in the backyard, so they are as far as possible from the fire?" she said she asked herself.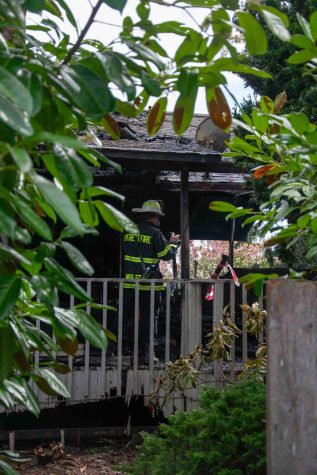 According to police and neighbors on scene, this house is frequented by a homeless man. A neighbor who said that she has seen this man chased away a few times also said, "The police can't do anything until something happens."
The owner of an adjacent property received a call around 10:00 a.m. about the fire; they rushed to the scene to ensure the safety of their property. "This area has been plagued by the homeless, noting that they're at the [Thorton A. Sullivan] park too," the property owner said. 
Everett Fire and Police investigators were still on scene at 12:30 p.m. The cause of the fire is under investigation.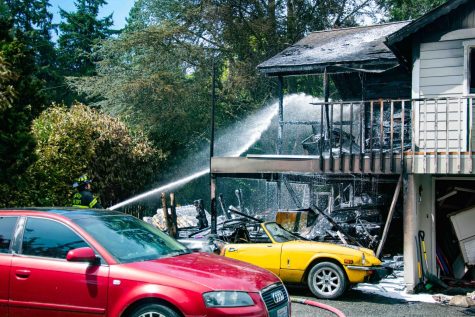 Leave a Comment
About the Contributor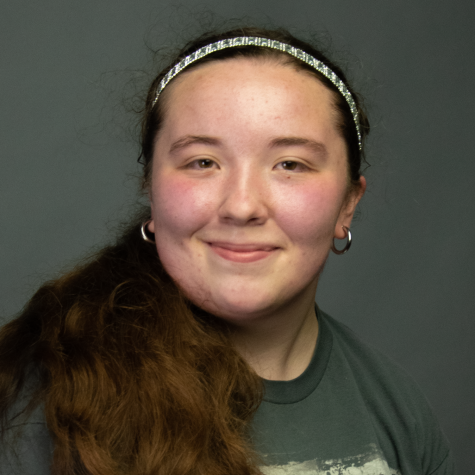 Jerrilyn Brower, Art Director
When you aren't doing things for the Clipper, what can you be found doing?

I can usually be found in the forest photographing anything interesting....