Alumni Update: A Check in with Former EvCC Track Athletes
Junior College Athletes, commonly referred to as "JUCOS " compete at a lower level of collegiate athletics compared to division one schools and have recently gained more popularity for their presence on the hit Netflix show "Last Chance U". Many JUCO athletes are as athletically gifted as their higher division counterparts, but aren't financially or academically able to compete at certain institutions initially. Many Everett Community College athletes are making the most of their opportunity and setting themselves up for a successful transfer to larger schools.
Nine athletes on the 2022 EvCC track team are now competing in a higher division. In order to get there some of these athletes endured 6 am practices everyday at Everett Memorial Stadium. Many JUCO athletes lack access to strength and conditioning coaches and nutritionists that traditionally come with a more established program, igniting a true self-advocacy mindset.
Livii Fetterley, who after two years at EvCC committed to Seattle University in 2022 had fond memories of their time training, "JUCO was some of the most fun and hard work I've ever put in in my life. You have to be your own advocate." Fetterley says. Fetterley is a speciality athlete who competes in the 100 meter hurdles, 4×100 meter relays, shot-put and long jump and previously medaled in several events, the most on that EvCC team. "There were days I didn't want to do it, days I wanted to quit," Fetterley said, "I think if you ask anyone in that environment, they'll say the same."
Former EvCC cross-country and track athlete Tracey Hatch, who transferred to Menlo College in California after her Sophomore campaign, competed in the 100, 200, and 400 meters and medaled in each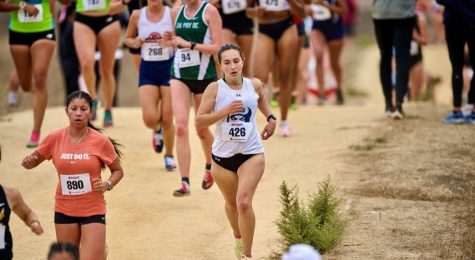 of her events. Hatch has a firm belief that competing at the JUCO level is only as beneficial as what you make of it, citing that no matter where you begin your athletic and academic journey you get out what you put in."Just because you're at the Juco level or whatever your circumstances are, it does not define your abilities as an athlete." Hatch said.
Drew Hill and Javon Gray also both exemplified their dedication to their craft throughout their time as Trojans. Last season, Hill broke EVCC's 100 meter record that stood for over 50 years with a time of 10.5 seconds. Hill currently competes at Mount Sacramento (Mt.SAC) in California in the Long Jump, 100, and 200 meter. He also placed and medaled in all of his events.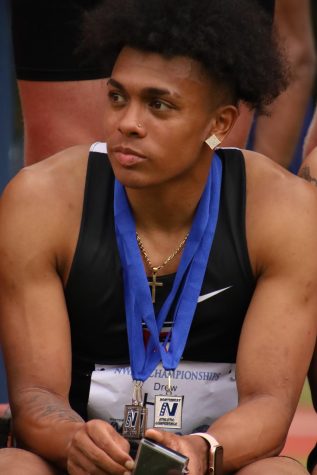 Gray, who broke the NWAC triple jump record last year, now attends Jackson State, a prestigious Division 1 southeastern institution that has a long tenured history of athletic excellence. "I worked everyday, I didn't take days off. I put my school first, I got good grades and was on the honor roll. I did all I could to make my dream come true." Gray adamantly says.
Student athletes looking to compete at the next level may find academic or financial challenges at larger institutions initially but can greatly benefit from spending time honing their skills in a more intimate environment as long as their work ethic and independence are vigorous.
Leave a Comment