Easy Ways to Contribute to Breast Cancer Awareness in the Era of COVID-19
Even as Breast Cancer Awareness Month comes to a close, there's still a plethora of opportunities you can do to engage in awareness.
Amid the COVID-19 pandemic, cancer awareness has seemingly been overshadowed. This has caused a massive decline in screening, fundraising, volunteering, and advocacy. The American Cancer Society (ACS), a voluntary organization committed to ending cancer, is devoted to refocusing efforts because of the difficulties the pandemic has brought. Tina Beckstrom and Hannah Sladek with ACS discuss how people can contribute to the cause even with the impact COVID-19 has had on their efforts.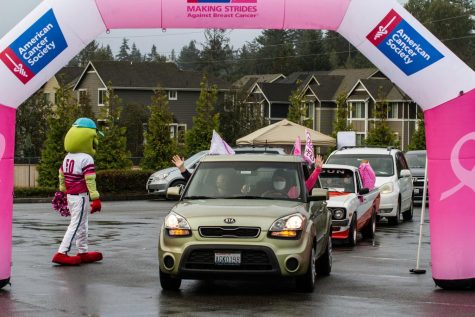 Being the largest network of breast cancer fundraising during October, Beckstrom says, Making Strides is a great way to partake in cancer awareness. Making Strides is a 5k walk that everyone is welcome to participate in. Their Snohomish County location takes place in Everett at 10:00am on Oct 30.
You can participate in the walk as an individual or as a team. Teams can choose a team name, team captain and can connect to their FaceBook for online fundraising.
Beckstrom says, "each individual and each team sets a goal for themselves of how much they want to be able to raise," however, Making Strides does have a collective goal of $115,000. Participants can sign up then track their progress on the Making Strides website.
In order to make the walk possible with COVID-19, it will look a little different this year. Beckstrom says, "everyone is required to wear a mask" and "we're encouraging social distancing and we will have signs up in regards to that."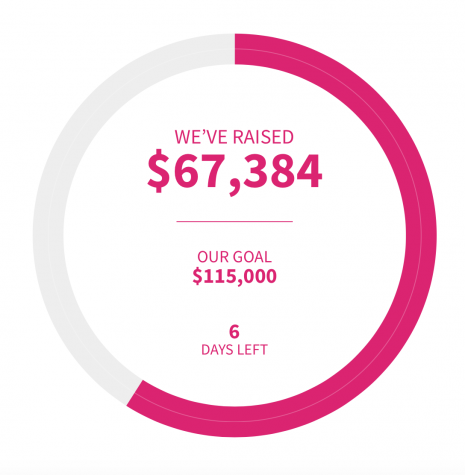 Additionally, Beckstrom says, "We are requesting that everyone registers in advance." Typically in pre-covid conditions, participants arrive at the event early and sign up there. But, due to a COVID-19 acknowledgment form, it's recommended people register before arriving so they have the time to read it and make sure they fill it out correctly.
If you're not able to attend these events, there's no need to worry. Beckstrom says there are plenty of other ways you can make a difference. Making Strides has multiple partners that will be donating money at the end of October, so there's still time to contribute. For example, Panera will send a portion, and on select days 100%, of their proceeds go to breast cancer research when you buy their Pink Ribbon bagels. Diedrich Espresso will also be donating 50% of their pink drink proceeds to Making Strides, and will have a round-up option at the register. Another partner, Iron Flask, will be donating 10% of their Pinktober sales.
Beckstrom and Sladek explain how the biggest challenge through COVID-19 has been screening. Sladek says, "people were not able to get to their appointments, they were getting cancelled, l [and] lots of people had to go get treatments by themselves which was really mentally tough for a lot of patients, so the biggest thing to ACS is reminding people about our return to screening."
Beckstrom describes how participating in these events will help bring a sense of urgency to return to screening. She says, "when you get the opportunity to participate in these events and meet people that have actually been affected, you realize that [breast cancer] can happen to anybody."
Regardless of the month, the American Cancer Society and organizations alike are always looking for donations, volunteers, and promoting fundraisers. Throughout the year, there are dozens of events you can participate in for all types of cancer, such as Relay for Life. With such a wide variety of ways to offer support, don't hesitate to find the best way you can help spread cancer awareness!
Leave a Comment