On a Budget: Saving Money While in College
Learning How to Budget Now Will Pay off in the Future
When handling money, students have a decisive factor in meeting their daily needs, facing unexpected emergencies, and in taking advantage of the opportunities presented to them. Being a college student implies having a great responsibility, especially when decisions are made to study far from home.
The expenses of food, transportation, and basic services begin to be a priority and therefore, students must start to manage money well. Many times, the idea of saving becomes very complicated because students spend money on other activities without taking into account how harmful it can be to their pockets.
According to EvCC math instructor, Debby Casson, financial literacy is not well taught in the K-12 educational system. "I think that by high school graduation, students should know how to balance a checkbook and the basics of how loans, credit cards, and savings accounts work," says Casson.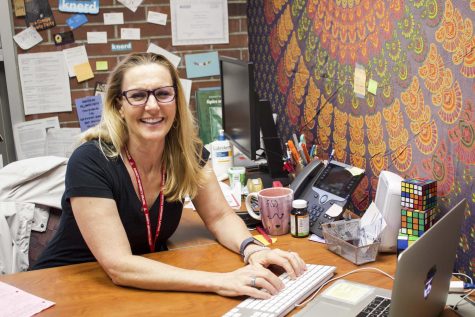 For various EvCC students, the majority were not taught these skills at school, but rather acquired some of them by parental education or other external sources. In her Math 107 classes, Casson gives students some real-life calculations and usually by the end of the quarter, she is able to convince most of them to start saving what they realistically can. Even a tiny bit of savings every month can add up to big savings in the future.
Some of Casson's tips for students include cutting back on going out to eat, which is a big strain on most people's budgets, and bringing your lunch instead of buying junk food is a healthy choice that saves money. Another good option is to shop at thrift stores instead of expensive places, it is trendy and puts more money in your pocket. Stores like The Wright Stuff thrift shop and Goodwill Everett are less than a ten minute drive from campus.
On the other hand, most students who were interviewed about this topic expressed that going out with friends and entertainment activities are the situations in which they spend more money than they intended to. When you are trying to decide what to do for fun, opt for the free options like hiking, watching movies at home, or cooking at someone's house. These are fun activities that cost nothing or very little.
With response from students, the tips that stand out the most for saving money were budgeting. Some students keep a budget book. Others use apps like Mint, that tracks, budgets, and manages money all in one place. It syncs to a bank account and categorize your transactions, which students find helpful.
Many did not know of the financial tools that the college offers. There is an entire Financial Aid department at EvCC, with a website: https://www.everettcc.edu/students/financial/financial-aid. They have information on scholarships and how to best finance your college education. There are also a lot of scholarships out there, you never know if you're eligible unless you apply.
Start planning now. If you get into good financial habits now, it will pay off in the future.
Leave a Comment