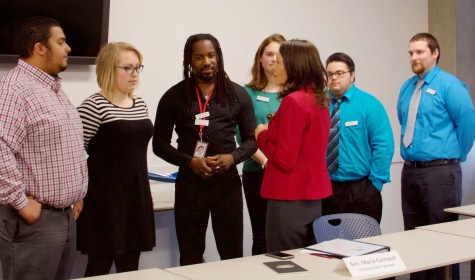 Nathan Thomas, Staff Writer

February 25, 2016
Sen. Maria Cantwell had a round table Q&A with students in Grey Wolf Hall this past Friday, Feb.  19.  STEM students and ASB members from EvCC and the WSU North Puget Sound shared how tuition costs and a "complicated" federal aid system have caused set backs in their education. One...
Current Production Schedule
The Clipper is currently working on production for Spring Quarter 2020. All content will be published online and we will not be distributing print magazine editions due to campus closure.
Please continue checking this website and our social media pages for news and updates: @everettclipper on Facebook, Twitter, and Instagram.