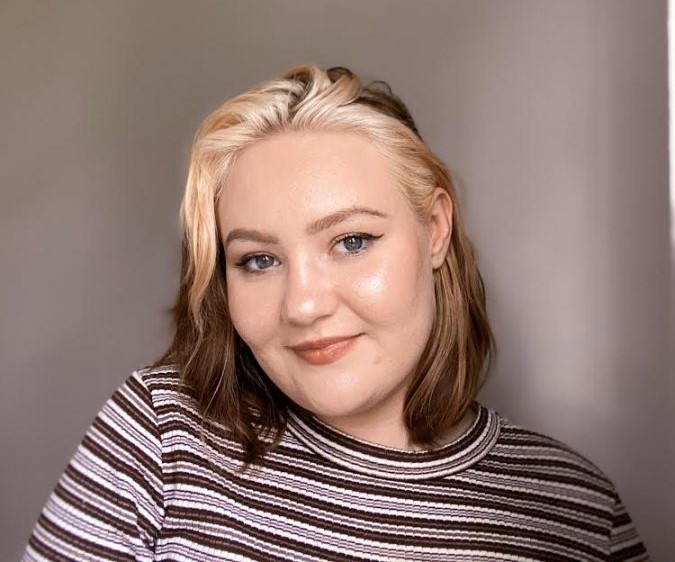 What interests you about journalism?
I have always been enamored with good storytelling and how it connects to the core of the human heart. I want people to know that they are seen and their stories are heard, and journalism is a great way to do that.
Where does The Clipper fit into your long-term goals?
My passion is writing. The Clipper is helping me grow as a writer and build a portfolio for journalism or another writing career.
What are you doing when you aren't at The Clipper?
I am the mother of a very large Maine coon cat and many houseplants. I love creative writing, music and art. I am always reading.
If you ruled the world, what would you change on day one?
Free healthcare and free guac.
What is something you think everyone should do at least once?
Experience another culture. Listen and learn from people who are different from you.
What's on your bucket list?
Publish a book.
What is something that people are obsessed with you just don't get?
Tiktok will never be Vine, people. Grow up.
Who's your favorite fictitious character? Why?
Any character played by Fred Armisen. He is one of the funniest people alive. Also the entire cast of Pose.
What is an issue or topic you are passionate about?
Freedom from religious and/or systematic oppression.
Who is your hero?
Shirley Jackson. That woman could write.
Sydney Jackson, Staff Writer
Oct 06, 2020

Breaking News: Student in EvCC's Aviation Maintenance Technology Program Tests Positive for COVID-19

(Story)

Sep 22, 2020

What's the Deal with Mail-In Voting?

(Story)

Jun 12, 2020

Black Lives Matter: A Call to Action for EvCC Students

(Story/Media)

May 22, 2020

Staying Focused and Motivated: EvCC Students Share Advice

(Story)

Apr 25, 2020

Working From Home: EvCC Instructors Share Their Experience

(Story)