Fire Alarm Response In Whitehorse Hall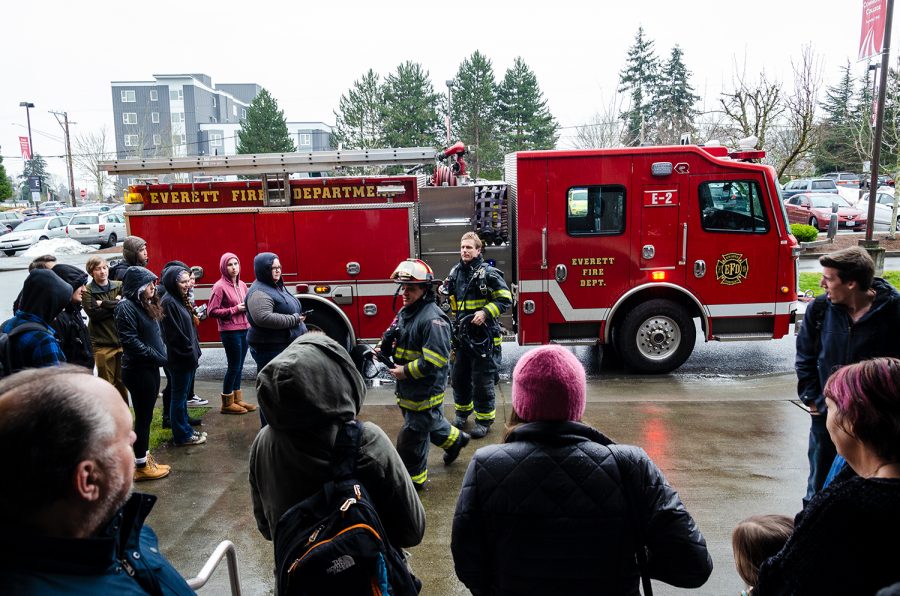 Fire alarms sounded in Whitehorse Hall leading to an evacuation of the entire building, around 2:35 pm Tuesday. Students stood in the rain waiting for the Everett Fire Department and anticipating an answer to what had caused the alarm.
After the fire department had investigated the scene, they concluded that a smoke detector had went off in the Americans with Disabilities Act (ADA) restroom. What caused the alarm to sound was not discovered.
Fireman, Barry Klarman said, "Oftentimes, when people vape it sets off detector and we won't see smoke or see anything, so that's a possibility. We reset the alarm and it didn't trigger anything."
Students are back in Whitehorse Hall safe and warm. This story will be updated to reflect future developments.