What's Cookin?
A Check Up on Our New School Food
Nearly six months ago, EvCC started a contract with the Snohomish Bakery to cater our cafeteria in Parks Student Union. We've had enough time to try the new menu and build our own opinions on it, so what are people saying?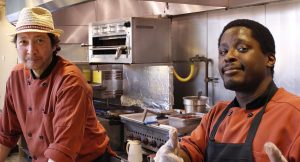 The Snohomish Bakery was first introduced into the EVCC community during a 2011 farmers market convention that was located on campus. Their food is made from scratch and the ingredients are locally sourced.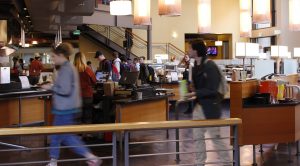 The Snohomish Bakery provides breakfast and lunch meals served throughout the day. During breakfast they serve the "hungry man breakfast burrito" which includes green peppers, eggs, your choice of meat, and onions with a flour tortilla.  For lunch, they have a buffet of self-served food which includes comfort foods like marinated chicken or pulled pork. They also have a salad bar, a cool beverage rack and a fair amount of ready-made food like sandwiches and yogurts.
When asking around on what local students thought about the new upgrades at the Café, there were a mix of different reactions from students.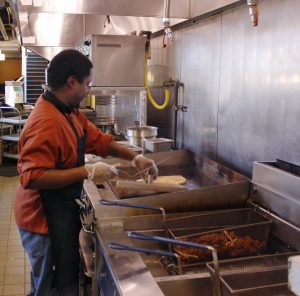 EvCC student Jesse Winters said, "The burger is by far my favorite item on the menu". He goes on to say, "It's also a cheap item on their menu and can fill me up in between classes".
An anonymous student said, "The food quality is not what I was looking for when having to pay so much." He went on to say that the pizza is too small for the price – "I could easily go down to Brooklyn Bros pizza and for the same price buy a higher quality pizza and receive a much larger portion size".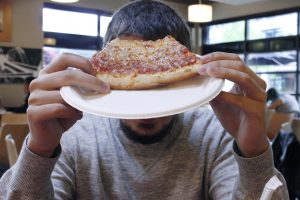 What do you think of the new school food? Tweet at @everettclipper with the hashtag #EvCC and let your opinions be heard.