Trojans Gashed by Titans in Playoffs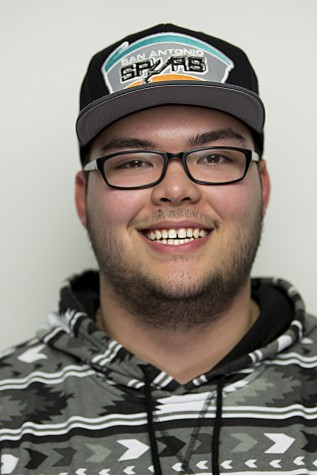 More stories from Andrew Hines
Facing the number one seeded team in all of the NWAC, the Trojans walked out onto the court with all of the odds against them. The Titans had more size, fire-power and speed that made it hard to shut down any part of their offense, let alone slow it down.
Early on in the first half, the Trojans looked to be hanging in there, as they went back and forth with the Titans. Up until the closing minutes of the first quarter, EvCC kept the game within single digits until a huge 8-0 run by Lane. After going down by 12 in the first quarter, the Trojans wouldn't bounce back in the second as the Titans kept slipping away as the game dragged on.
With untimely fouls and automatic shooting from Lane, the Trojans would look to the next half to come back in a big way.
To finish up the first half the Trojans would be led by Breezy Shore with ten points, two rebounds, two assists and two steals. Kaela Tyler would also contribute with five points, five rebounds and three assists.
Coming into this game Tyler said, "I was thinking, play for the sophomores."
The second half was devastating as the Titans began to spread the gap farther and farther. At the end of the third quarter, EvCC would be down by 32 points and the blow out was only beginning.
As the fourth quarter began, mostly reserves would play for the rest of the game. This didn't stop the bench of Lane from pulling away even farther. The Trojans would go scoreless in the fourth and end with a score of 39-89, the second time that the Titans have beaten them by 50 this year.
The Titans were led by the combination of Shelby Snook and Bre DuBois. Snook went off for a game high 25 points to go along with six rebounds and two assists. Dubois would contribute with 16 points, game high ten rebounds, game high five assists and three blocks.
The Trojans leaders would be the starting backcourt of Shore and Tyler. Shore finished with 13 points, four rebounds, two assists, one block and two steals. Tyler ended with ten points, nine rebounds, three assists, two blocks and one steal.
When asked about the long season and making it to the playoffs Chet Hovde said,
"We were proud of the team all year long. We got the most out of them and they gave one hundred percent."
"It's been great, the players and coaches I've been able to be around for the past two years. Chet and Zach are two of my favorite coaches I've ever had. I'm going to miss it a lot," said Shore.
Shore wrapped up her experiences here at EvCC by saying, "Basketball has been a huge blessing in my life."
With the season over, the coaching staff is working on solidifying the last of their recruiting class and planning for all of the newcomers that will join the team next season.
When asked about how the team is looking for next year, Hovde wrapped up his response with, "Look out."
Leave a Comment