EvCC Women Drop Second League Game In a Row
From tip-off, the EvCC Trojan Women's Basketball team would be playing from behind the rest of the way. In the first quarter, the Skagit Valley Cardinals broke out to a quick eight point lead with a score of 13 – 5. Trying to close the gap became difficult as the Trojans adopted a sloppy play style, and had a lack of ball movement that locked them up on offense. However, the team wasn't playing at their full potential and the audience was hopeful that they could turn it on and start to go on a run.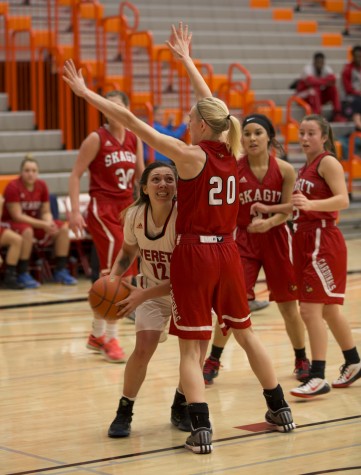 Throughout the first half, the Trojans shot a horrible percentage with 31.0% from the floor, 25% from beyond the arc, and an abysmal 16.7% from the free throw line. They would also be losing the rebound battle to the Cardinals as they grabbed 17 boards to Skagit's 24. The one bright spot came in the form of Jess Reiter who carried the Trojans with 16 points while knocking down four shots from beyond the arc at an incredible percentage of 57.1%. When asked how she felt after her first couple threes she said, "I was just hoping I'd make the next one." Going into halftime only down by 7, with a score of 30 – 23, the audience seemed hopeful that their team would be able to bounce back and play with efficiency.
The second half would end up being much worse than the first. The Trojans couldn't get hot as they kept shooting worse as the game dragged on. The Cardinals game planned to stop Reiter and they succeeded as she did not score for the rest of the game. Skagit slowly started to pull away at the end of the third with a ten-point deficit, but as they entered the fourth the Trojans would never be that close again.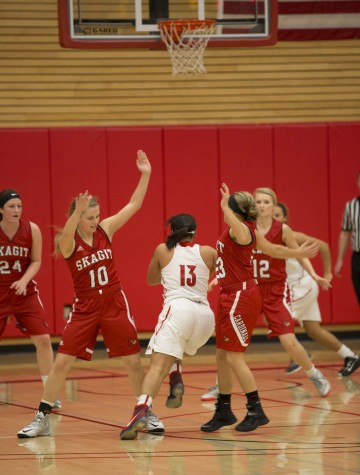 The fourth quarter seemed like a nightmare for the Trojans as nothing was falling and the defense wasn't able to stop anything. The Cardinals ended up shooting an impressive 51.6% while the Trojans shot 26.7%. Trying to rally late EvCC put up 13 threes and weren't able to sink a single one. With both sides of the ball falling apart, the Cardinals were able to take advantage of that and increase the lead to a final score of 69 – 48.
"We threw everything we could at them but they're a good team and we'll get them next time," said Head Coach Chet Hovde. The next basketball game will be this Saturday at Olympic Community College at 4 p.m.
Leave a Comment