Insta-Famous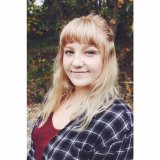 Rachel Seitz, Staff Writer
November 2, 2015
"I work at Taco Time Northwest; I roll burritos for a living." But there is way more to Amelia Asprey then just rolling burritos. Born in Spokane, Washington, Asprey quickly fell in love with the mountains of this state.  Now as a hobby, she captures the beauty in pictures. But before she landed in her current home town of Lake Stevens she lived in, New Mexico and then Hoquiam, Washington moving around for her dad's health.
Last year, Amelia was a part time Running Start student from Lake Stevens High School, and this year she is doing full time for her senior year. Other than loving to take pictures, she enjoys playing the guitar and hiking. Photography is the big one for her, though. Asprey's pictures are so good in fact, that as of Oct. 24, 2015 she has 874 followers on Instagram all "liking" her photos. Although she likes to keep work and play separate, not wanting to make photography a carrier, she loves to do it as a hobby. Instead, Asprey something in hard science, communications or advertising is.
At only 17 years old, she has made a name for herself in the photography world. She started when she was really young, but a trip to Butchart Gardens where she snapped pictures of roses, and coming across the social media app Instagram, made it more of a hobby for her then when she was younger. Now she goes to Instagram meets, "I've meet some of the coolest people in my life from there." Every few months, there are huge global Instagram meets all around the world for the Instagram community to get together and share what they love. Amelia said, "I really love to make things that would normally be gross, look good by taking a picture." When talking about where she gets her inspiration for photography she says "Instagram, it all goes back to there."
Photos from Amelia's Instagram courtesy Amelia Asprey.