SremmLife Music Review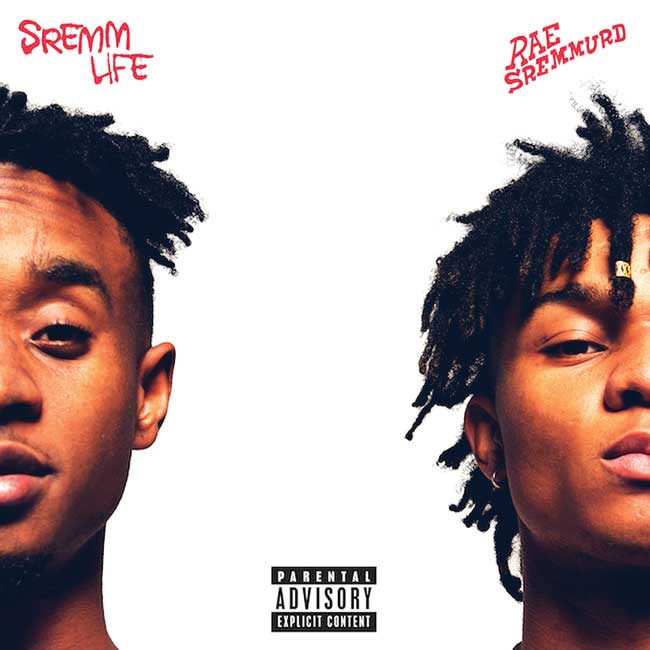 This rap… Pop duo did this thing, what was it? Oh yeah, they made an album, I just heard the album and I can't remember the name.
On Jan. 6 the Pop duo Rae Sremmurd released their debut album "SremmLife". The group is composed of two brothers, Swae Lee and Slim Jimmy, they hail from Tupelo Mississippi (Elvis Presley's home town). They got their start in 2013 on producer Mike Will, Made It's mixtape "#MikeWillBeenTrill" on a song called "We". Their name that seems like some gibberish is actually, according to Billboard.com, is the name of Mike Will's production and writing team, it's also the name of the label their signed to written backwards (Ear Drummers).
A year later the group began to release Mike Will produced tracks like "No flex Zone", "No Type" and "Up Like Trump", and soon gained popularity of the mainstream music audience. From what I understand "SremmLife" is the first Pop album of 2015, and its exactly what I expected it to be, microwave pop raps; repetitive hooks, forgettable and ill prepared bars, a theme of: drugs, money, misogyny, and some good beats. Boring outside the club.
The low points on this record are many but if I had to narrow it down I will start with the dominant element of these songs are the hooks. The entire album is filled with songs that are trying to be ear-worms, songs that are catchy enough to get stuck in your head;they seem like brain parasites, my intel…smartness isn't what it used to be.There are a few catchy hooks; "No Flex Zone" and "Come Get Her", the rest go from tolerable like "Lit Like Bic" to annoying like "Unlock the Swag" and "This Could Be Us".
Unlock the Swag hook: "Unlock the Swag, the swag unlock." that goes on six times, it hurts.
This Could Be Us hook: "So back to what I was saying (money make the world go round)This could be us but your playing (money make your girl go down)," this is supposed to be a love song.
The feature list is Nicki Minaj, Young Thug, Big Sean and Jace. Big Sean was being annoying as usual, that 9 year old voice and lame swag rap style that makes you want to gag, at one point he said Polo four times, as if whining for it or being real excited that mommy took him to the polo store. Nicki Minaj does a simple hook, it was ok. Young Thug I can understand, so that's cool. Jace does an alright job, makes some decent rhymes.
There are two good records on here and one that could have been better.
The song "No Flex Zone" is a fun party song, and they get of the quote I can think of from this album "Just Killed the Haters, God blessem". "Come Get Her" Is a well-produced track and has a great hook; I enjoy how they rhyme on the track.  "This Could Be Us" would be better if they actually wrote and edited the verses and terrible hooks, Slim Jimmy had a grasp of the idea, a heart broke love song and his brother talks about "Balling", that make sense?
As for delivery, the duo is able to ride the beats well, flow nicely and rhyme in a simplistic way. The Beats are great, producers like Mike Will and Young Chop are masters of diversifying the trap sound.
Over all I enjoyed the Spotify commercials, after listening to this album I felt unclean, I needed to anoint myself in Wu tang records.
I give SremmLife a 3 out of their 15 minutes of fame.