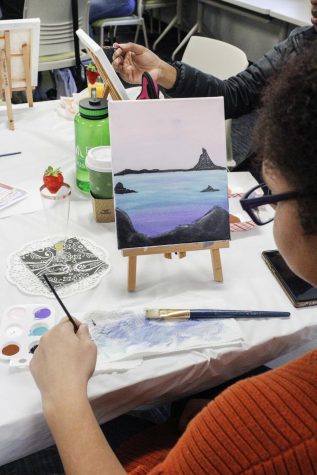 Caleb Cole, Staff Writer

November 22, 2019
On Wednesday, Nov. 20, students attended a "Sip N Paint" event in Jackson Center. Students were encouraged to relax and sip some non-alcoholic "mocktails" while they paint. When the iconic, soft spoken painter Bob Ross said, "Exercising the imagination, experimenting with talents, being creative;...
Current Production Schedule
The Clipper is currently working on production for Spring Quarter 2020. All content will be published online and we will not be distributing print magazine editions due to campus closure.
Please continue checking this website and our social media pages for news and updates: @everettclipper on Facebook, Twitter, and Instagram.