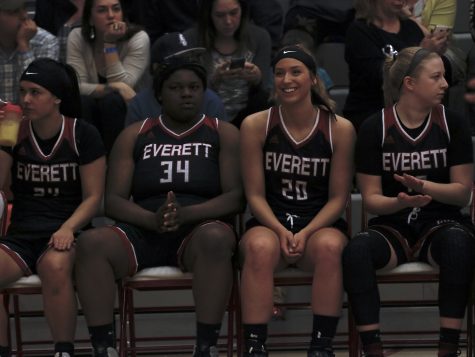 John Yeager, Sports Editor

March 12, 2017
John Yeager The EvCC Women's Basketball team was eliminated from the NWAC Championships after a 56-66 loss against the Lower Columbia Red Devils in the Sweet 16, despite an electrifying comeback effort. The loss came in dramatic fashion, as the Trojans played in front of a packed crowd on their ...
Current Production Schedule
The Clipper is currently on break for the summer.
Please continue checking this website and our social media pages for news and updates: @everettclipper on Facebook, Twitter, and Instagram.
February 21, 2020
February 20, 2020
November 27, 2019