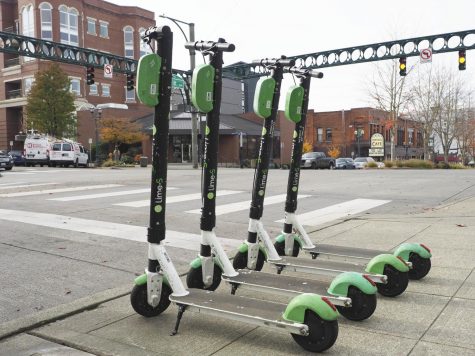 Jane Bowman, Staff Writer

November 27, 2019
They are parked along curbs, along the streets, near bus stops, businesses and recently, they can be found near the campus of Everett Community College. They are the green dockless electric scooters for rent, owned by a micro-mobility company named Lime. Earlier this year, 100 scooters arrived in E...
Current Production Schedule
The Clipper is currently on break for the summer.
Please continue checking this website and our social media pages for news and updates: @everettclipper on Facebook, Twitter, and Instagram.
February 21, 2020
February 20, 2020
November 27, 2019