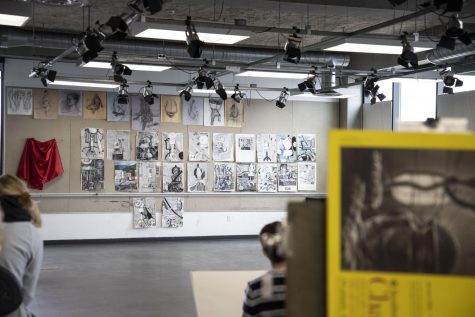 Katelyn Smith, Staff Writer

February 26, 2020
The Arts programs have grown in EvCC over the past decade and received their own building on campus, Whitehorse Hall, in 2007. Just imagine, you walk into one of the EvCC art studios, silence completely engulfing you as the door closes. It's just you and your art. Cabinets are filled with top of the line...
Current Production Schedule
The Clipper is currently working on production for Spring Quarter 2020. All content will be published online and we will not be distributing print magazine editions due to campus closure.
Please continue checking this website and our social media pages for news and updates: @everettclipper on Facebook, Twitter, and Instagram.