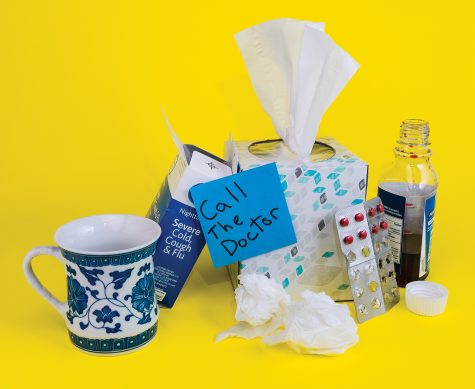 Jacob Dickson, Staff Writer

October 14, 2019
Toil and trouble, snot and snuffle. It's that scary time of year again, cold and flu season is upon us. With classes back in swing for the fall, coming in contact with an entire student body worth of germs means that the chances of getting sick are higher than ever. But in these trying times, there...
Abby Tutor, Editor-in-Chief

September 28, 2016
Courtesy Photo A flu shot clinic will be provided in Jackson Center room 107 on Oct. 5 from 9:00 a.m. to 12:00 p.m. and Oct. 6 from 12:00 p.m. to 3:00 p.m. at any Rite Aid. The Student LIFE Programs Board said "protecting yourself from the flu also protects the people around you who are more vulnerable…" The flu shot is free with insurance or...