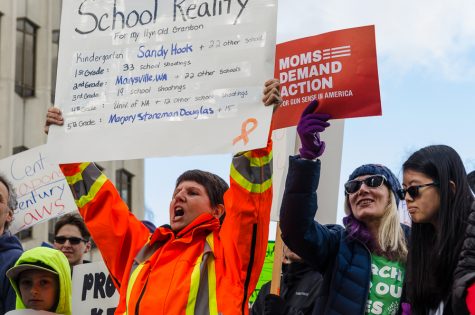 Nataya Foss, Managing Editor of Digital

March 24, 2018
An estimated 1,500 people took to the streets in what is being called Everett's largest rally in its history, according to Christopher Glans, co-organizer of the event. Protestors were demanding stricter gun regulations and protesting the frequent school shootings and gun violence happening all o...
Current Production Schedule
The Clipper is currently working on production for Spring Quarter 2020. All content will be published online and we will not be distributing print magazine editions due to campus closure.
Please continue checking this website and our social media pages for news and updates: @everettclipper on Facebook, Twitter, and Instagram.
February 21, 2020
February 20, 2020
November 27, 2019