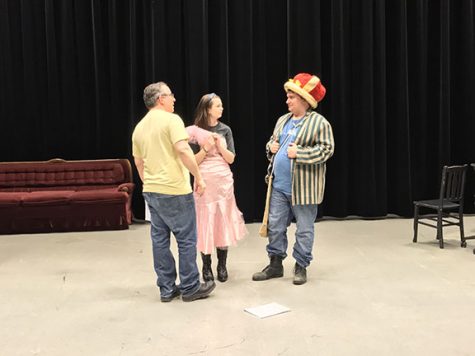 Candice Day-Darby, Staff Writer
May 15, 2017
Filed under Our Stories
College students everywhere constantly make excuses everyday about why they didn't do their assignments or for why they missed class multiple days in a row and little do they know, but they are acting; acting out scenarios that may or may not have happened. Well, Beth Peterson puts together a stude...
Emma Kilgore, Managing Editor-Print
November 14, 2016
Filed under The Scoop
"Eurydice" will be performed by EvCC theater students on Nov. 17-19 and Dec. 1-3 in Baker Hall, Room 120 at 7:30 p.m. Tickets are by donation. The play is a modern take on the ancient Greek tale of Orpheus, retold by playwright Sarah Ruhl and focusing on the perspective of Orpheus's wife, Eurydice. Eurydice...