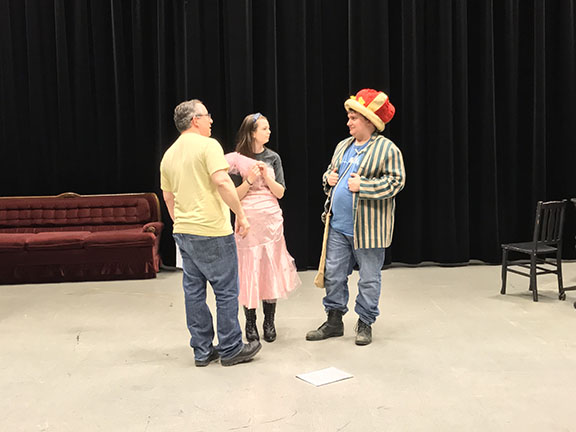 Candice Day-Darby
A Look Inside this Spring's Drama Production
May 15, 2017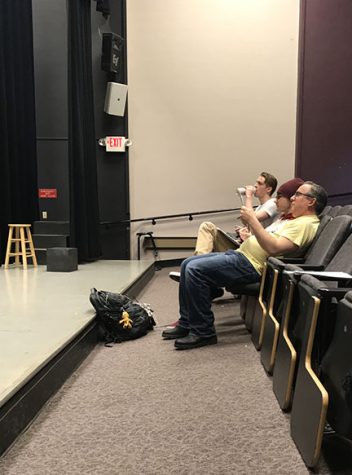 College students everywhere constantly make excuses everyday about why they didn't do their assignments or for why they missed class multiple days in a row and little do they know, but they are acting; acting out scenarios that may or may not have happened.
Well, Beth Peterson puts together a student- acted production every year and brings in directors from outside the college to give the students a more real life experience. This spring is no different, other than the students that perform and the play itself. The production is set to be at the end of May early June (specific date to be released); the play itself is titled Ubu Roi, written by Alfred Jarry about 100 years ago; a comedy nonetheless and a parody of Macbeth.
Baker Hall 120 is home to EvCC's theater room, where both practices and live performances will be taking place. Every week, Monday through Thursday, the students involved in the show meet for rehearsals from 1:30 p.m to 4 p.m. Before the acting actally begins the students must  audition and, "(they) are really friendly, and very supportive," said Director Michael Schwartz.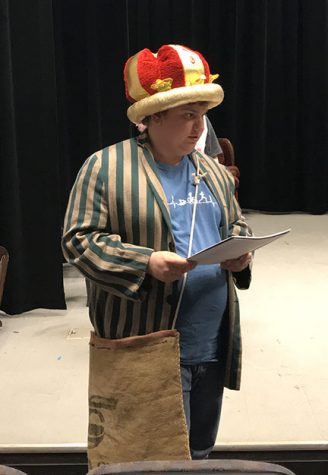 During the rehearsal process students are able to be proactive and are invited to give feedback and ideas for the show. Having students range from 16 years old to mid 50s also brings a certain element of surprise as they all can bring something different to the table. EvCC student Joseph Duncan said, "it's like having a second family," speaking of the environment and people they are with multiple hours a week. Students who desire to be behind the curtains are given options to participate as well. Students Brendan Heavin is part of the backstage crew as well as the technical aspects and Gee Neuman is part of props design.
These productions are a way for students to interact with their campus community  and really be able to immerse themselves into the culture that is EvCC."(It will) give them the opportunity to use their skills they are learning in a practical way," said Beth Peterson.
The spring play will be performed live towards the end of the quarter in Baker 120. There will be no admission fee, just donations from the attending audiences. If you want to get more involved on campus the drama department is looking for more actors. For more information about the spring drama production, and the drama program, contact drama instructor Beth Peterson.