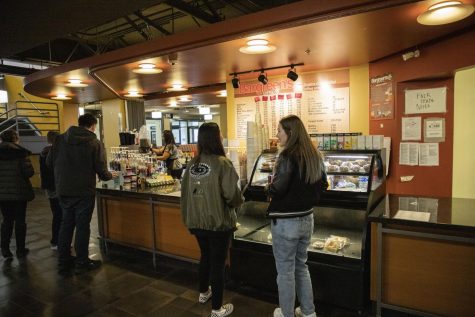 Dayna Strecker, Staff Writer

February 6, 2020
Imagine that you are cold. You are tired. You have an English essay due at midnight. For many students, a hot cup of coffee is the answer to these problems. It's no secret that college students are in need of caffeine, and a lot of it. That's why Bargreen's Coffee Company is here to supply the...
Current Production Schedule
The Clipper is currently working on production for Spring Quarter 2020. All content will be published online and we will not be distributing print magazine editions due to campus closure.
Please continue checking this website and our social media pages for news and updates: @everettclipper on Facebook, Twitter, and Instagram.