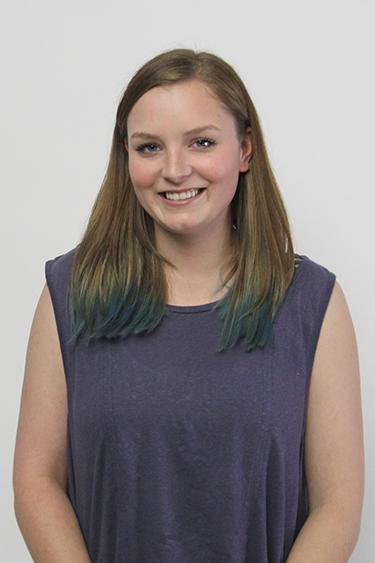 How did you get here?
I took Journalism 101 in spring 2014, and realized that I was interested in pursuing it as a career. Andrew became my advisor, and suggested that I get on The Clipper this quarter.
Why do you love The Clipper?
I love that the paper is made entirely by students, for students. Also, it's just a fun class to be in where I'm learning a lot.
Who is your favorite super hero?
I don't have one, but moms are like super heroes, right? I choose mine.
What is the worst thing you have ever eaten?
Probably a Vienna sausage, pretty sure I had one once when I was a kid and I can still remember the smell and texture.
Stephanie Davey, Staff Writer
Mar 10, 2015

EvCC's Library Provides Students with Affordable Resources

(Story/Media)

Mar 10, 2015

EvCC Inventors Eligible for Prizes in Sustainability Competition

(Story)

Feb 17, 2015

Two Years of Free Community College for Americans

(Story)

Jan 26, 2015

Remembering EvCC Groundskeeper Jerry Olmstead

(Story)

Dec 02, 2014

EvCC says 'Goodbye' to Educational Planning, 'Hello' to Counseling

(Story)

Dec 02, 2014

EvCC Presents The Man Outside

(Story)

Nov 10, 2014

Six Things You Should Know About Ebola

(Story)

Nov 10, 2014

The Sustainability Initiative Aims to Turn EvCC Green

(Story)

Nov 05, 2014

Zack Davission Brings Tales of Japanese Ghosts to EvCC

(Story/Media)

Oct 14, 2014
Oct 14, 2014

Phantom of the Typewriter: Zack Davisson

(Story)