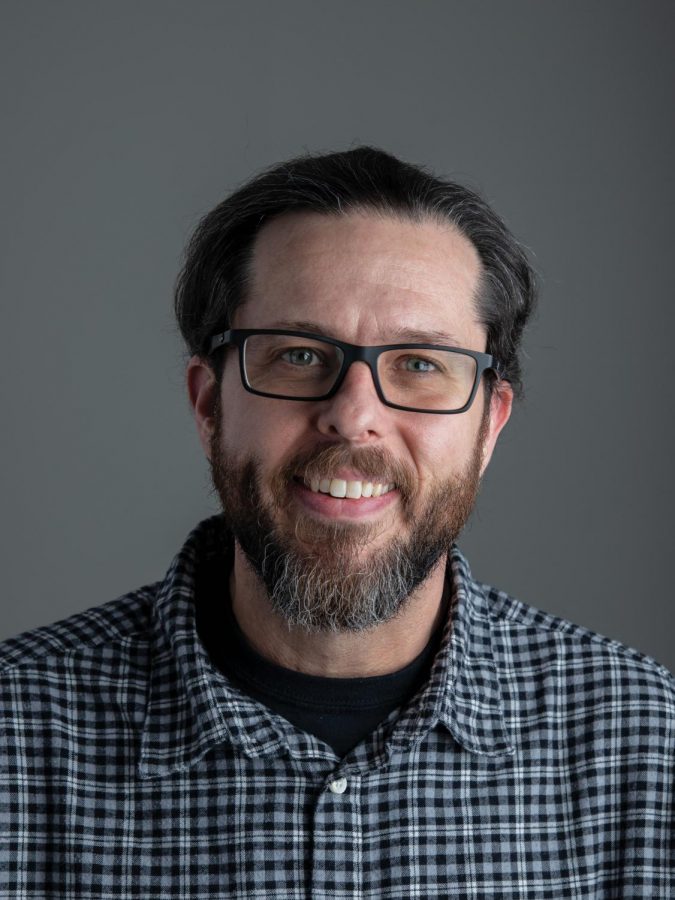 What living person do you most admire?
My wife.
Where would you most like to live?
If I didn't already live in Everett, I would live in Vancouver, BC. (A whole 90 miles North!)
What is an issue or topic you are passionate about?
I'm most passionate about equality and human rights.
Who are your favorite writers?
For news, Ryan Grim. For books, William Gibson.
Which historical OR fictitious figure do you most identify with?
In 2020, I most identify with Robotman from Doom Patrol, surrounded by chaos, yelling, "What the f***?"
What is your motto?
Incredible claims require incredible proof.
Rick Sinnett, Assistant Editor
Jan 14, 2021

Insurrection at the Nation's Capitol: EvCC Reacts

(Story/Media)

Nov 25, 2020

EvCC Remembers Cynthia Clarke: "A Promethean Force"

(Story)

Nov 20, 2020

EvCC Looks to the Future with Baker Hall

(Story/Media)

Nov 12, 2020

The 2020 Election: A Nation Divided

(Media)

Nov 10, 2020

The Show Must Go On – Zoom!

(Story/Media)

Oct 31, 2020

Understanding the Delays at the Cashier's Office

(Story/Media)

Oct 08, 2020

The Life of the Notorious R.B.G.

(Story)

Jun 15, 2020

An Observation of Seattle's Capitol Hill Autonomous Zone

(Media)

Jun 03, 2020

An Interview with a Black Lives Matter Protester

(Story/Media)

Jun 03, 2020

A Closer Look at the Seattle Black Lives Matter Protests

(Media)

May 31, 2020

Black Lives Matter Protest in Seattle

(Story/Media)

May 18, 2020

EvCC Alumna Recounts Her COVID-19 Experience

(Story)

Apr 29, 2020

Everett Man's Battle and Recovery from COVID-19

(Story/Media)

Mar 04, 2020

Remembering Basketball Icon Kobe Bryant

(Story)