Student Resources: TRIO program
Being a college student is hard enough as it is; being involved and taking advantage of all the resources that are available for students is important. EvCC students have the chance of being part of the federally funded TRIO program. TRIO helps qualifying students navigate college through counseling and tutoring.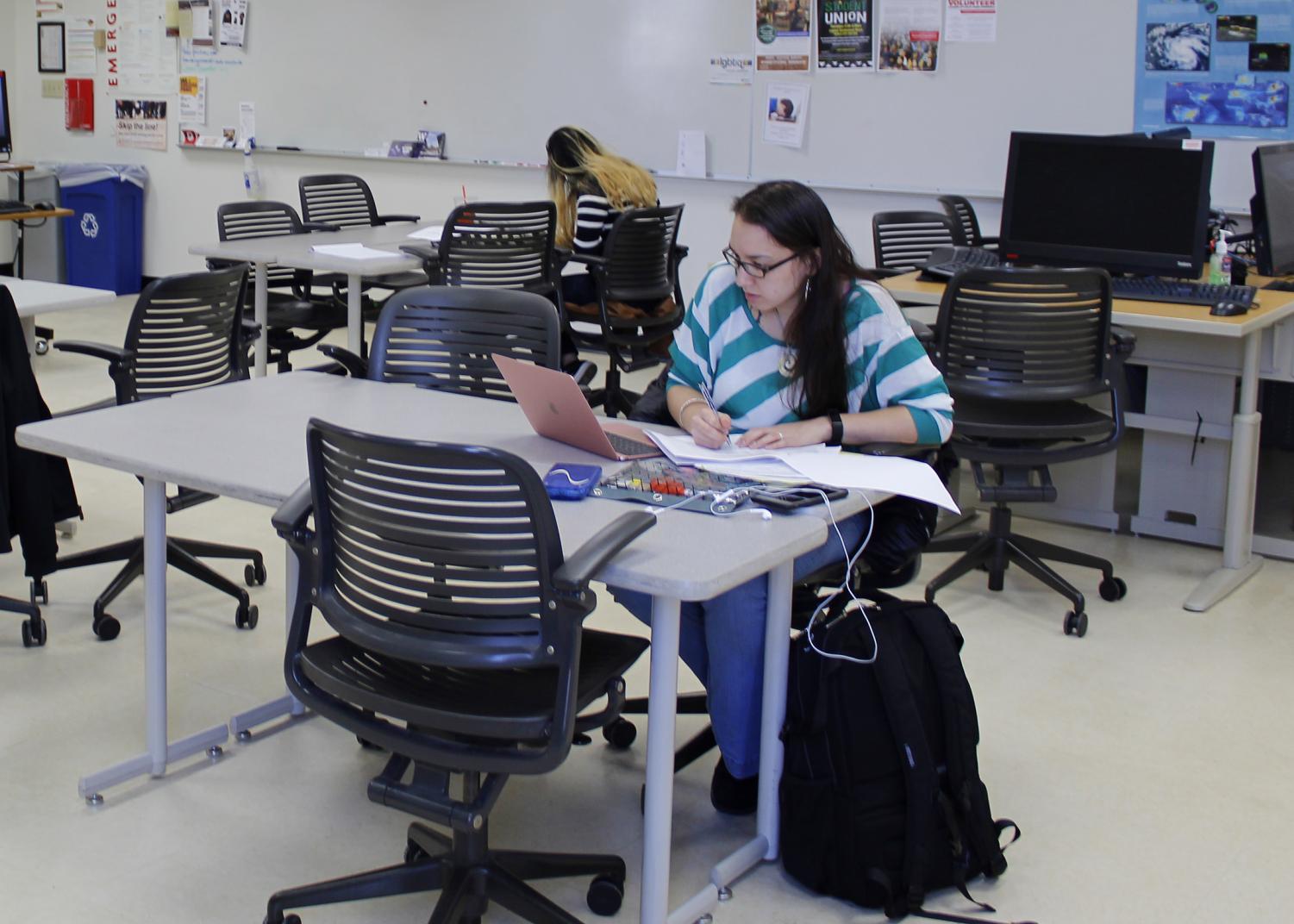 TRIO Programs Associate Dean Kesia Ceniceros says, " TRIO was actually funded as part of grassroots efforts to institutionalize support services for low income and first generations students." As of now, there are a total of seven types of TRIO programs.
EvCC receives two grants to serve a total of 260 students. One grant is students support services which is a regular and the second is student support STEM. Washington state is home to a couple more of the TRIO programs like Upward Bound, Upward Bound math and science, and Talents Search.
TRIO offers a variety of services for students to participate in. Academic advising for students is one of the most popular ones of their services according to Ceniceros.
TRIO advisors and counselors work through caseloads meaning that they are the person that is reaching out to that student. That way there is a strong relationship built to create a foundation of trust in order to work through things that impact student success.
"
TRIO really saved me, I would have been stuck in a career that I really didn't love without their advising."
— Jovanka Candy Lazovic, former TRIO student
"It's really about working with the student and coming up with a plan to overcome barriers that are often encountered by the student," says Ceniceros.
Current EvCC sophomore Tristan Palma says, "TRIO has helped me a lot. I get quite a bit of work done here." There is a safe environment for students to get work done and really get the help they need to be successful in college.
There are also tutoring sessions that are available for students. TRIO students are eligible to receive a one hour, one-on-one tutoring session each week per class. This can vary from content specific or skill specific like learning better study skill or working on organization.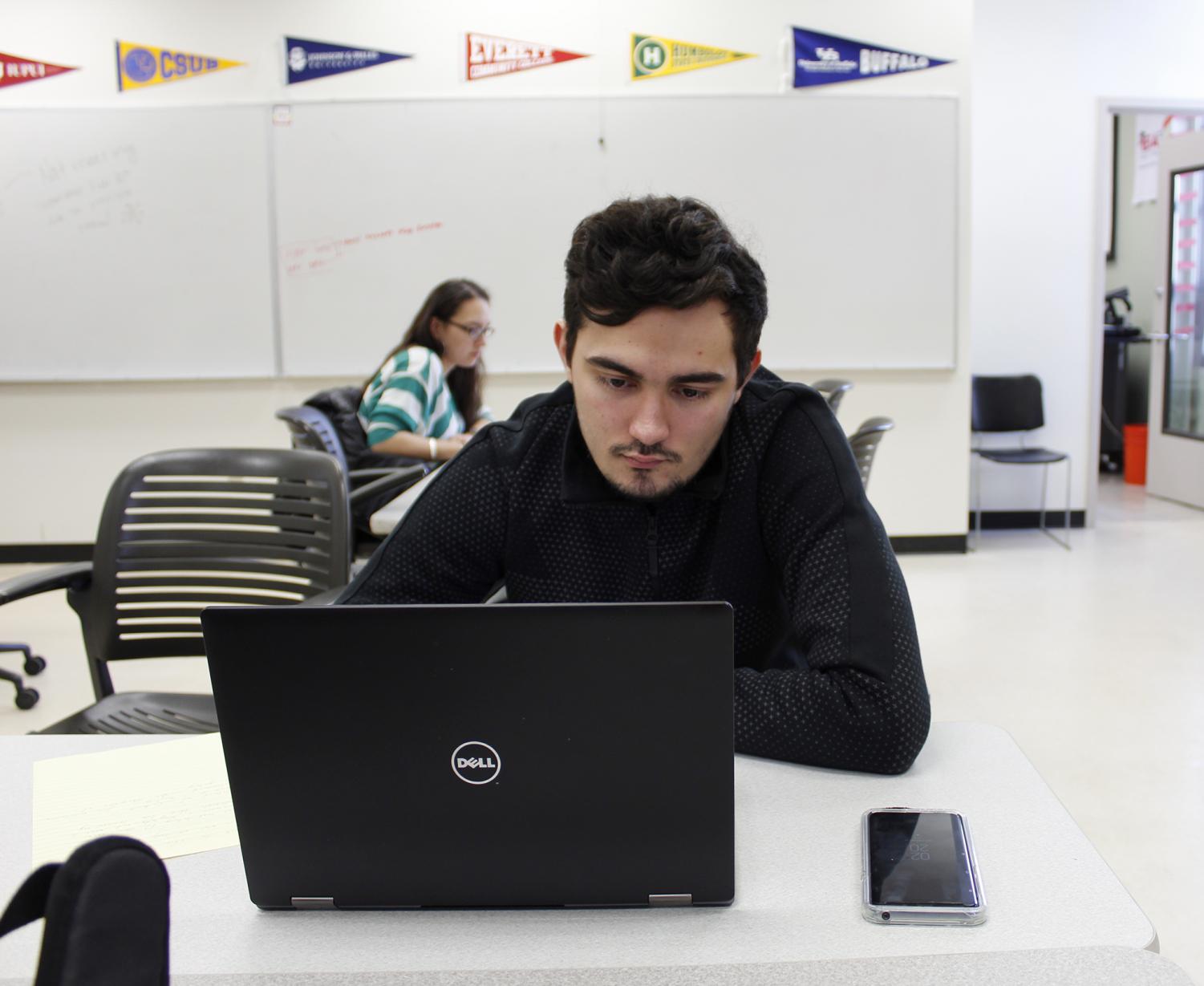 Former EvCC student Jovanka Candy Lazovic is now a senior at Seattle University and a tutor for the TRIO program. Lazovic says, "I was in the middle of a mental breakdown when I met Linda[Summers]. She was amazing. She was a counselor and an advisor she helped me arrange my degree and that's how I first got involved with the program." After her first quarter of being in the program, she was asked to help tutor with writing. She now tutors the humanities, history, and the social sciences.
TRIO provides a lot of transfer resources for students and part of that has to do with TRIO being present at some of the four-year universities or similar  TRIO programs that students are transferring to so students stay connected. Which allows students to really connect with the next step in their educational journey.
Getting involved with TRIO isn't hard. To qualify you must meet at least one of three requirements: being a first-generation college student, low income, or a student with disabilities. It's a simple application to fill out with a couple of areas where an applicant's information is verified. Students income is verified with a low-income verification form where taxable income is reported, students with disabilities are verified through the center of disabilities, but some parts are self-reported, like being first generation.
While federal rules can be cumbersome, TRIO encourages all students who qualify for at least one of the requirements to apply. Cenicero goes on to say that they don't what to discourage applicants due to fear of not being accepted.
Lazovic says, "TRIO really saved me, I would have been stuck in a career that I really didn't love without their advising."