Q&A: EvCC's Comic Book Art Exhibit Curator, Andrew Wahl
February 19 through March 14, historical comic book art will be featured in Russell Day gallery. Andrew Wahl, journalism instructor and comic book fan, curated the art and will be giving related talks in the gallery. Specific dates and times are listed on EvCC's website.
Adrienne Plummer: Why did you decide to curate this gallery event?
Andrew Wahl: I have been a huge fan of comic books since I was a little kid and have studied it academically. I also teach the history of the American comic book here at EvCC during the summer and I am a member of the Humanities Washington Speakers Bureau, so I'm a comic book historian for the state affiliate of the national nominate humanities. Being able to have a gallery show where people can learn about comics as fine art, as literature and as a lens to look at American history seemed like an awesome opportunity to use our gallery for.
AP: What do you hope viewers will gain from this gallery?
AW: Two things I'd like to see them get out of this is one, to recognize that comic books are a wonderful lens to look at different periods of American history. Because comic books are designed to be throwaways, like most pop culture, it's not meant to be saved or appreciated as fine art, so it tends to be a very honest assessment of how a society sees itself at a particular time. Comic books from the 1940s are very patriotic; they're full of superheroes and they're fighting Nazis, and that was very much the vibe that America had at the time. And if you look at comic books from the 70s, they're full of social issues and political problems: another reflection of American society at the time.
I also hope that people will leave with the appreciation of the different stages of what goes into comic book production, we'll have original art, we'll have production art, we'll have finished published pages, so we'll have a wide assortment from various steps from the production process for people to look at.
AP: Since some pieces will be showcased from your own comic book collection, how have you come upon these historic comic book pieces?
AW: The last ten years I've had more disposable income and have been able to pick up some pieces, comic book art has become very expensive. I have not been able to buy expensive pieces and wish I would have started collecting sooner. That's one of the reasons why I've picked up some production pieces. They are still one-of-a-kind pieces from the production process, but they're not the original art. One example I'll have is a color key from an x-men comic which is hand colored by the colorist. It's a one of a kind piece but it's much more affordable for the collector than the original art for that comic book would have been.
AP: Are there specific places that you buy the comic book art from?
AW: There are national auction houses that cater in this, where you'll see pieces going from $100 all the way up now to six figures. Some of the higher end original art now is a significant investment at this point. But I have also bought from local comic book collections, and I've traded with other collectors and dealers, as well as using mail order auctions like eBay to pick up some pieces.
AP: What makes these specific pieces important to American history and what sort of impact do they have?
AW: When you are curating a show, it's always an interesting mix between the perfect piece that you wish you had and the pieces that are available. So three different collectors will be sharing their pieces here. One of the collectors likes to commission comic book artists to recreate their original art, so it's still an original piece but it's not the original art that was published. So he's got several recreations which have been a popular trend recently.
One of the other collectors is a huge fan of romance comics and romance comic books are a wonderful way to look at how gender relations have changed over the years because you see some the stereotypical sexist images of women from the 1960s or 1970s. He also has some pages dating back to the 1940s of a character called Patsy Walker who back then was a fashion model and is now a superhero named Hell Cat who was actually featured in the Jessica Jones Netflix series. So each collector has their own areas, I have a lot of pieces from the bronze age, so 1970-1985 is where most of my stuff comes from. So, from the pieces we have, I'm looking for pieces that are representative, showcasing where comic books were at that particular time.
AP: Where do you see comic books in the future, what do you presume they will look like?
AW: At the same time that geek culture has exploded, and become mainstream the number of people reading comic books has continued to decline. And for a lot of people now movies are the gateway drug to superhero culture. I think there will always be a place for print comics, but digital technologies will continue to be what pulls people in first.
Leave a Comment
About the Contributor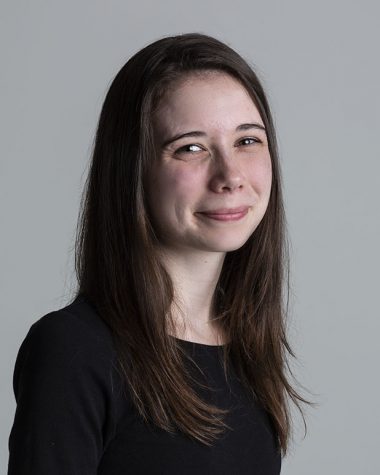 Adrienne Plummer, Staff Writer

What is an issue or topic you are passionate about?
I am super passionate about environmental issues, I really think that the human population needs...