EvCC and Nike Partnership
Everett Community College recently constructed a deal with Nike and BSN Sports to provide each and every athletic team practice and game day gear. The partnership with Nike not only provides student-athletes with top-of-the-line gear but can be used as a recruiting tool as well, only furthering the talent that EvCC's already successful athletic programs possess.
"If you get a big company like that to support a program, you're definitely doing something right," said EvCC sophomore and Trojan pitcher Owen Leonard.
The backing of a company like Nike, and obtaining the partnership with BSN Sports, now the supplier of Nike gear for Everett, only tells you where the Trojans as an athletic unit are heading. The ability to tell a potential student-athlete pondering where to attend in the fall that much of their gear is covered, and not just by some unknown brand but Nike, it is very appealing.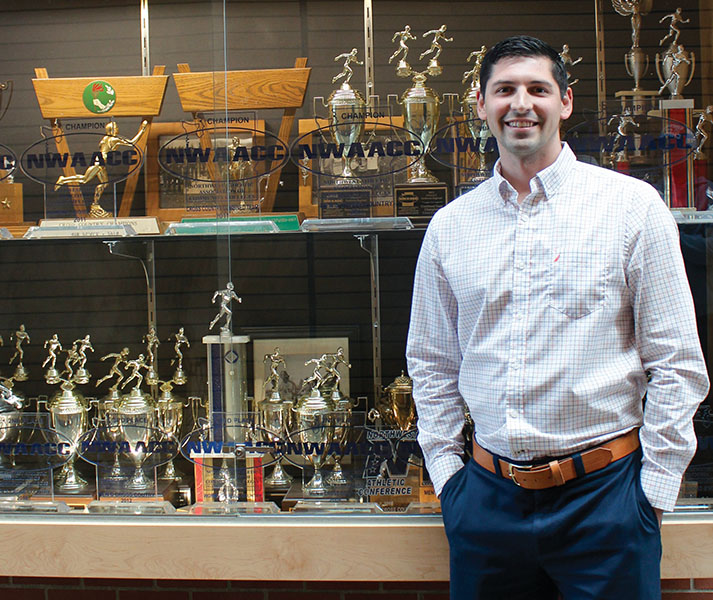 The partnership is through BSN Sports, BSN Sports will be supplying all Nike products for each athletic department at a large discount. The product won't be free of charge but will be marked down significantly according to EvCC Director of Athletics Garet Studer.
It isn't rare for a partnership like this to be prepared specifically for one school but they're generally for much larger schools, which says a lot about the Trojan's athletic programs. While it is not a full blown sponsorship, the BSN Sports and Nike partnership is something for EvCC's athletic programs to be proud of.
"Co-branding with a company like Nike, it stands for eliteness, it stands for greatness," said Studer. "That's something we want to line ourselves with and I think it's big for all of our programs."
"I think our athletes really like Nike products. They carry equipment and have thoughtful research in all of the sports that we offer," Studer said.
Leave a Comment