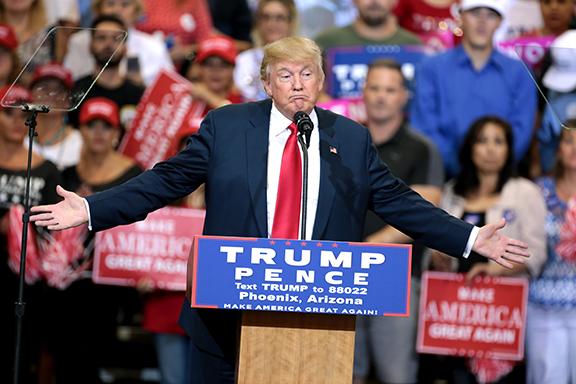 Life Under a Trump Presidency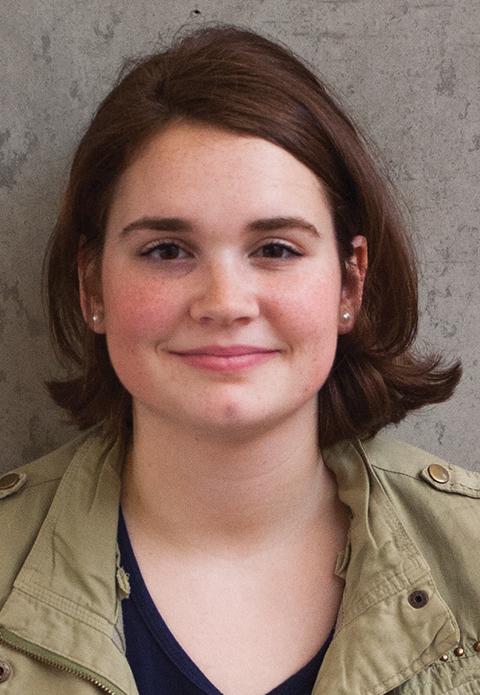 In a stunning victory on Nov. 8, Donald Trump defeated Hillary Clinton in the 2016 presidential election, earning the temporary title of president-elect and securing his spot in the White House. His victory spurred immediate protests across the nation with demonstrators blocking highways and holding signs that read "Not my president."
With Trump becoming president, much of his actions will be centered around the main objectives he has preached about all year long. We will likely see immigration reform, attempts to improve the economy and negotiations surrounding our country's trade deals.
One area of policy Trump discussed less than Clinton during the election cycle was education and student loans.
Exit polls from CNN showed a 56-35 percent lead for Hillary Clinton in votes from 18-24 year-olds. She also carried a 53-39 percent lead with 25-29 year-olds. Trump, on the other hand, received more votes than Clinton among voters age 40 and up.
With Trump's main voter demographic coming primarily from older generations, how extensively he delved into education policy and student debt comes as no surprise.
In a speech in Ohio, Trump detailed his education plan, saying "Under my student loan program, we would cap repayment for an affordable portion of a borrower's income, 12.5 percent." Trump went on to say that after 15 years of payments, the debt would be forgiven.
"That costs money and I would be very surprised if Congressional Republicans go along," said Dr. Steven Horn, a political science professor at EvCC.
Another area of concern for college students and young people is Trump's plan to repeal Obamacare.
"What I've heard from rumors is that he's not really changing it," said Meagan King, an EvCC student who supported Hillary Clinton. "It's just gonna be 'TrumpCare,' just slapping a new name on it."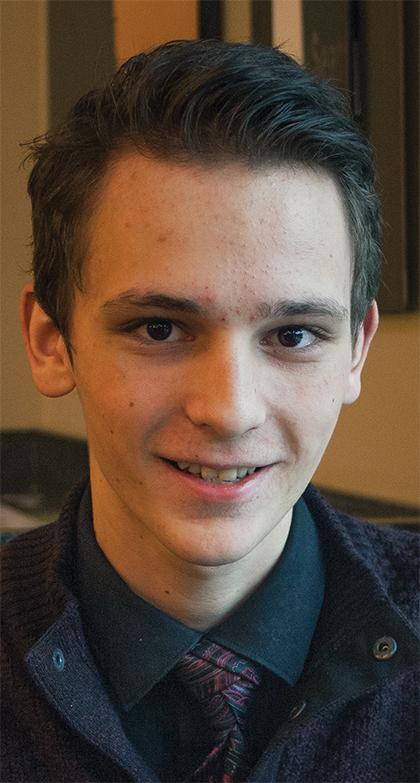 In a recent interview with the The Wall Street Journal and later detailed during his 60 Minutes interview, Trump promised to keep the parts of Obamacare that allow coverage for pre-existing conditions and people under the age of 26.
The Under 26 Rule allows people under 26 to stay on their parents healthcare plans, even after they become an adult.
EvCC student Micah Caceres weighed the pros and cons of this provision by saying, "I think it kind of makes sense to be taken off when you're 18, but if you struggle financially it makes sense for you to stay on until you're 26."
According to Horn, the Under 26 Rule wouldn't be where the conflict arises over health care.
"Ultimately, you end up keeping most of what makes Obamacare controversial if you keep the preexisting condition piece," said Horn.
He continued, "He has to keep the very unpopular individual mandate, which requires that people buy insurance. Otherwise, why wouldn't I just wait until I get sick to buy health insurance?"
Despite having control of the White House and Congress, Republicans will still face opposition. When talking about the Democratic Party's potential moves under a Trump presidency, Horn said, "They can potentially use the filibuster to stop a lot of this, or force compromises."
As we move on to our nation's 45th president, it is evident that our country is extremely divided. Half of the country didn't vote for Donald Trump. Many still march in the streets in protest of his victory. Regardless, it is up to both Trump supporters and opposers to heal the divide in this country and come together in discussion and work towards progress as a united America.