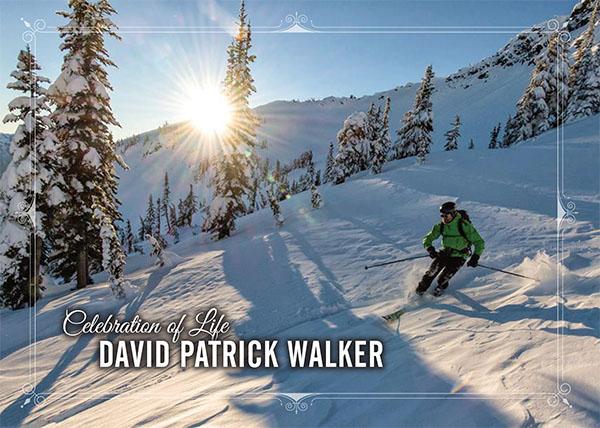 Remembering Professor David Walker
The days pass on.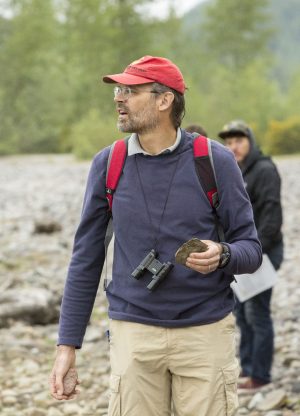 The wind rolls over the mountains, the peaks burst through the clouds and all is still. David Walker, geoscience professor at EvCC, used to love scenes like this before passing on June 15 earlier this year.
Walker left a mark on our campus and the environment. His sudden death was from complications of an adrenal tumor. "It's a shock to see the healthiest person you know suddenly die," Geoscience Professor Andrew Vanture said. As a former student of Walker, I believe he left a legacy. A legacy of happiness and compassion.
Learning about nature and the environment was Walker's favorite pastimes. He was apart of many clubs and organizations such as: The Mountaineers Club, a Seattle hiking and safety club, Peace Corps, U.S. Forest Service, Habitat for Humanity in New Orleans, and Friends of Wilderness in Nevada. In his forty-nine years, Walker studied the nature around him, but he also taught his love for his pastimes.
Students such as Tristan Runyon said Walker was willing to connect with students after class and that he really wanted to be a friend, not just a professor. The way Walker presented himself and his classes was by "observing and inspiring ideas to connect students to the beauty of life, and that understanding will come with time," according to Dale Simpson, a former student of Walker's.
Simpson said Walker "related concepts to make sure we got the idea of the subject he taught."
He also wanted to show students that your life has more than schooling and stress. Simpson said  Walker pointed out that "whatever happens, happens.  Don't worry about it." He used reality as a positive influence that allowed the students to truly understand the subject being taught.
His idea of being a teacher was to connect with students in a way other professors don't use. Steve Grupp, geoscience professor at EvCC, portrays Walker's class very well: as a place of blending ideas and nature, to providing a caring and understanding atmosphere.
Walker left a connection with students, but he also impacted his colleagues. His geoscience colleagues Andrew Vanture and Steve Grupp portray him as a figure to look up to. He taught with a caring heart and always gave compassionate constructive criticism, according to Vanture and Grupp. "The Geoscience Program has a lot to pick up from and will be hurting for a while, but we want others to know that he was always there for you," according to Grupp.
To Walker, Grupp added, "I appreciated your collegiate attitude. You were a great colleague and I am sad to lose you."