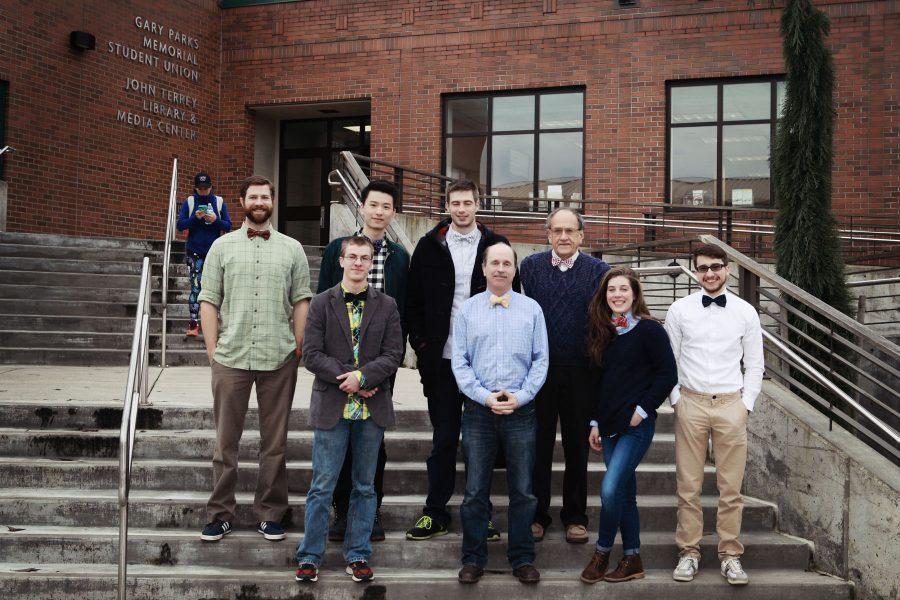 Courtesy Photo
Faculty Member Saves Students Thousands
October 11, 2016
Mike Nevins, a nine-year math professor at EvCC is responsible for students saving money on textbooks, along with Professor David Littman of Pierce College.
Littman was funded by the State Board to develop the Washington Mathematics Assessment and Placement program (WAMAP), and launched his free online learning resource about five years ago. WAMAP provides the same services as Canvas and Blackboard, which are learning management systems. Littman is also the developer of the newest program for educators named "My Open Math."
Nevins, a computer programmer on the side, began creating a free online math program for students with the intent of pairing the book with WAMAP.  Nevins collaborated with fellow professors Chris Kilingstead and Tove Anderson who provided ideas on organization. 
"Most of the improvements came from students who expressed ways of understanding the book better such as videos, illustrations and more explanations," Nevins stated. After using the book for a year in his classes, Nevins found his students' grades had not changed with his free book. "Why should students pay $200 for textbooks are $100 for online websites," said Nevins. Within that year, $70,000 were saved by students in his classes alone.
After acceptance from the Board of Trustees to incorporate his book into the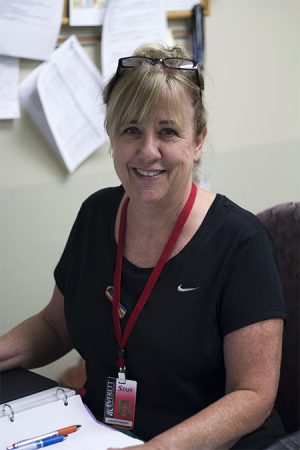 curriculum, Professor Nevins took a sabbatical in the winter of 2015 to rewrite his book.
Upon his return in the spring of 2015, Nevins launched his book into the WAMAP system, offering students a free online textbook with the free online learning system, "making this a perfect marriage," said Nevins.  Now any educator using the WAMAP system is saving students money on textbooks and online service fees.
Heidi Weiss-Green, from the math and science department at East County Campus said, "Mike is one of the coolest people on this earth. We respect each other." Weiss-Green has known Nevins since he joined the department.
Andrea Cahan, a 19-year math professor, stated "Working with WAMAP and any other OER (Open Educational Resource) is wonderful. I love saving students money and it's a good program. Mike did a wonderful job on the book." Cahan also took the time to show students additional resources as her class toured the Tutorial Center headed by Debbie Newbury.
Newbury, formally a peer tutor, discussed the wide range of services offered in the Tutorial Center from every level of math, biology, chemistry, science, bookkeeping, accounting and all foreign languages. The Tutorial Center is open at 7:30 a.m. to 6 p.m. from Monday to Friday and on Saturdays from 10 a.m. to 2 p.m.
"The Tutorial Center is a great resource; you have to have a plan of action and work towards it. The Tutorial Center can be your best friend," Nevins said.