DIY Patio Garden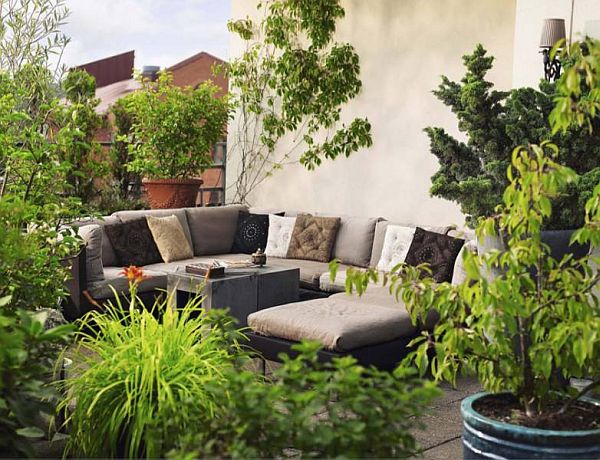 It's time to bust out the fertilizer and landscaping gloves because it's the season to make your back patio green. I'm here to teach you how to do a DIY patio garden. Let's first talk about some easy plants that can grow on the patio.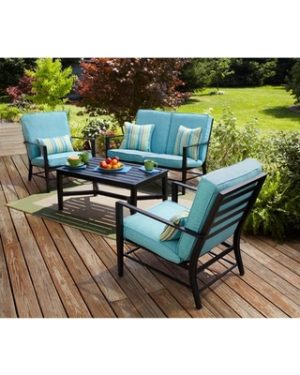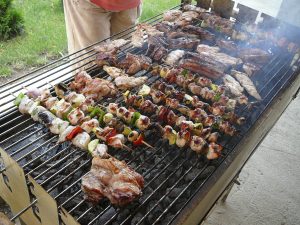 The first plants that can easily grow on your patio are herbs that love the sun, such as rosemary, mint and basil. Not only will you have fresh ingredients – it will give your back patio a fresh, natural smell. The next plant that is great for patios (especially in apartments) is the bamboo plant because it provides shade and cover and privacy from unwanted guests. Another plant is the tropical plant Jasmine, which is a great smelling plant – whenever you walk out onto the patio you will be submersed in a tropical oasis with this plant. The last recommendation would be a plant that can grow up to a foot from where it hangs; the angel's trumpet! So you've picked out the plants that you want for your patio garden, you'll want to keep reading for the next step.
There are tons of great furniture pieces  to put on your patio. A few things I would recommend are: proper lighting, a barbeque, and furniture. Proper lighting is key to any room especially the patio. A few lights around the patio's banister can make or break a good looking patio. Another add on could be a barbeque, having one will make you want to cook more and be outside. With this you are going to want patio furniture like a table with a few chairs so you can spend your weekends in the sun lying out. I hope this has given you a few ideas on how to make your own patio look amazing. Enjoy your summer, and relax on your fresh smelling patio, you've earned it.