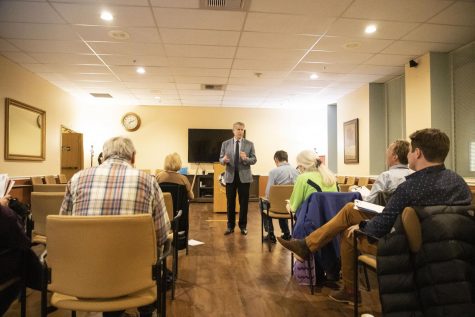 Lakeithia Sakin, Staff Writer

March 12, 2020
For over 95 years, Toastmasters International has served as a tool to help people around the world build upon their communication, leadership and public speaking skills. The program has over 358,000 members across 143 countries. There's a Toastmasters group, called The Everett Pacesetters, located in Ev...
Current Production Schedule
The Clipper is currently working on production for Spring Quarter 2020. All content will be published online and we will not be distributing print magazine editions due to campus closure.
Please continue checking this website and our social media pages for news and updates: @everettclipper on Facebook, Twitter, and Instagram.
February 21, 2020
February 20, 2020
November 27, 2019