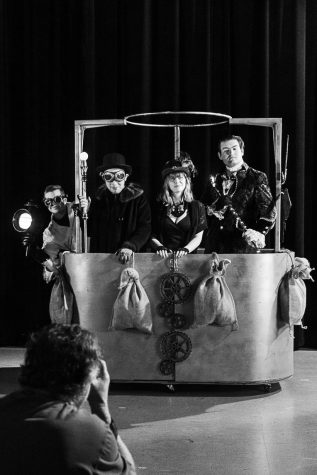 Jacob Dickson, Staff Writer

November 15, 2019
The EvCC theatre program will soon be presenting "Time Punks," a play about a seemingly pleasant group of time travelers that come to the city of Everett. There will be pirates, cowboys, and a serial killer on campus, and they will all be here to put on a show. "Time Punks," will be showing in Baker 1...
Emma Kilgore, Managing Editor-Print

November 14, 2016
"Eurydice" will be performed by EvCC theater students on Nov. 17-19 and Dec. 1-3 in Baker Hall, Room 120 at 7:30 p.m. Tickets are by donation. The play is a modern take on the ancient Greek tale of Orpheus, retold by playwright Sarah Ruhl and focusing on the perspective of Orpheus's wife, Eurydice. Eurydice...