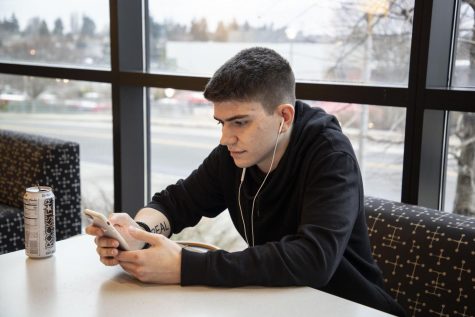 Emily Larson, Staff Writer

February 13, 2020
OPINION: With laptops and tablets, it's possible to see students studying without paper. Even more normal, however, is to see students studying with headphones.  Audio is a huge part of life today. Look up, chances are there are several people around wearing some form of headphones.  Most s...
Current Production Schedule
The Clipper is currently working on production for Spring Quarter 2020. All content will be published online and we will not be distributing print magazine editions due to campus closure.
Please continue checking this website and our social media pages for news and updates: @everettclipper on Facebook, Twitter, and Instagram.
February 21, 2020
February 20, 2020
November 27, 2019