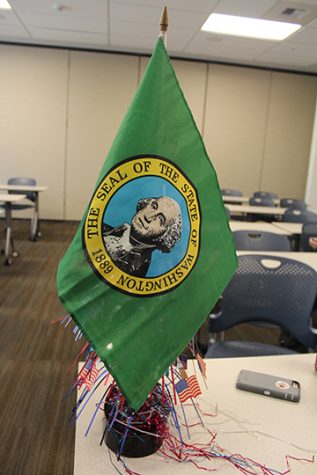 Nataya Foss, Staff Writer
May 15, 2017
Filed under Our Stories
Americans are more polarized today than any time since the Civil War, and that was 150 years ago. It's no secret that Seattle and the surrounding area is well-known for its liberal policies and championing the U.S. as far as social- and economic- issues. Forefront examples include Seattle being the first to estab...
Abby Tutor, Editor-in-Chief
February 14, 2017
Filed under The Scoop
The College Republican National Committee, a political organization that started in 1892 at the University of Michigan, is coming to Everett on Thursday, Feb. 16 at 3:45 p.m. in the Club Hub. Everett College Republicans is a new club advised by Steven Horn, a political science professor at EvCC. Th...